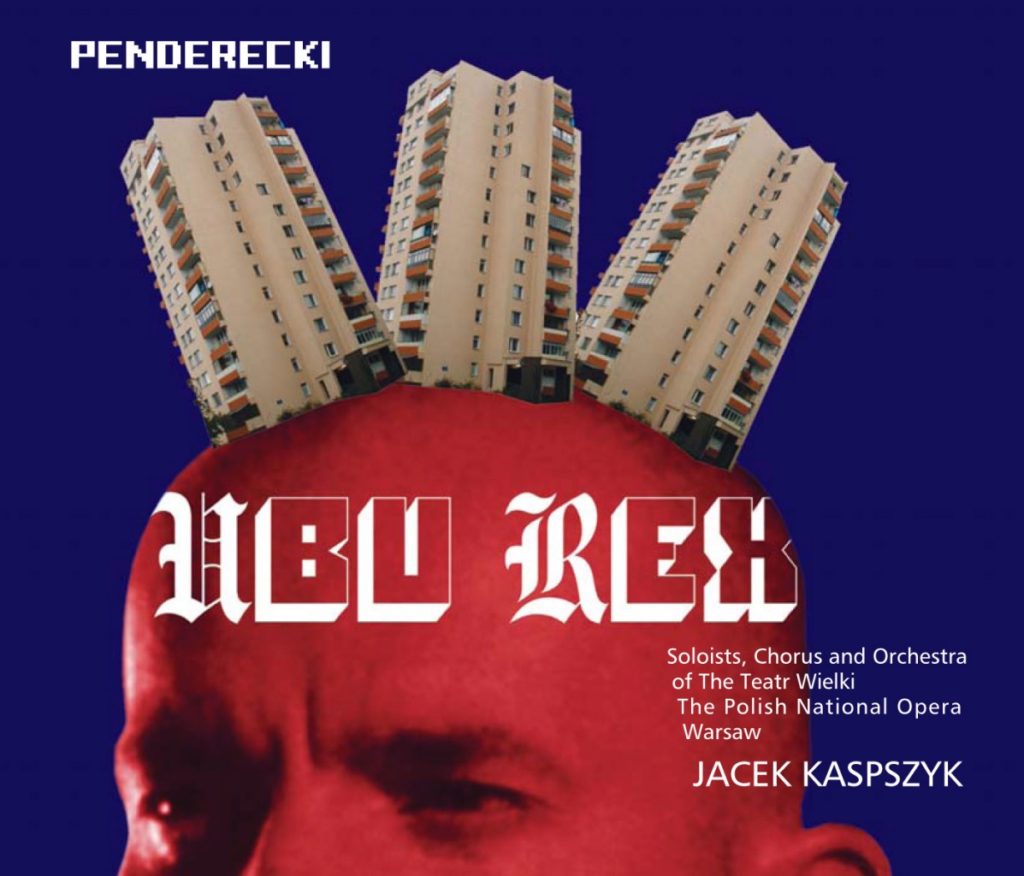 ARTISTS:
RELEASE DATE: 2004
CATALOGUE NO. ACD 133
GENRE: opera music
DESCRIPTION
Alfred Jarry's schoolboy tomfoolery that is Ubu Roi with its intriguing sub-title in other words Poles has quite unintentionally become part of classical literature. (…)
Jarry created the character of Ubu as a form of patchwork: a crude mixture of Pulcinella, Polyshinell and Petrushka (and few other international pranksters), a composite of a tyrant, whistle-blower and anarchist, a fusion of a megalomaniac, coward and yob. (…)
In Ubu Rex, Penderecki embraces Jarry's style: admitting that in this work he pokes fun at classical genres and at himself. By adopting an "airs and graces" style of a sneering author he exchanges the acerbity of the spoken word for musical humour where the finesse of instrumental and vocal ensembles of which in essence the piece consists, is French in spirit. He reads Jarry from an enticing and delectable perspective, which encourages the listener to explore musical history and venture into various epochs and styles. The macabre poetics and vulgarity captured by the poet is substituted in the music by humour, which is sometimes crude, but devoid of a facsination for ugliness and cruelty.
Małgorzata Janicka-Słysz, transl. Anna Kaspszyk
Reviews:
MusicWeb
TRACKLIST
LISTEN