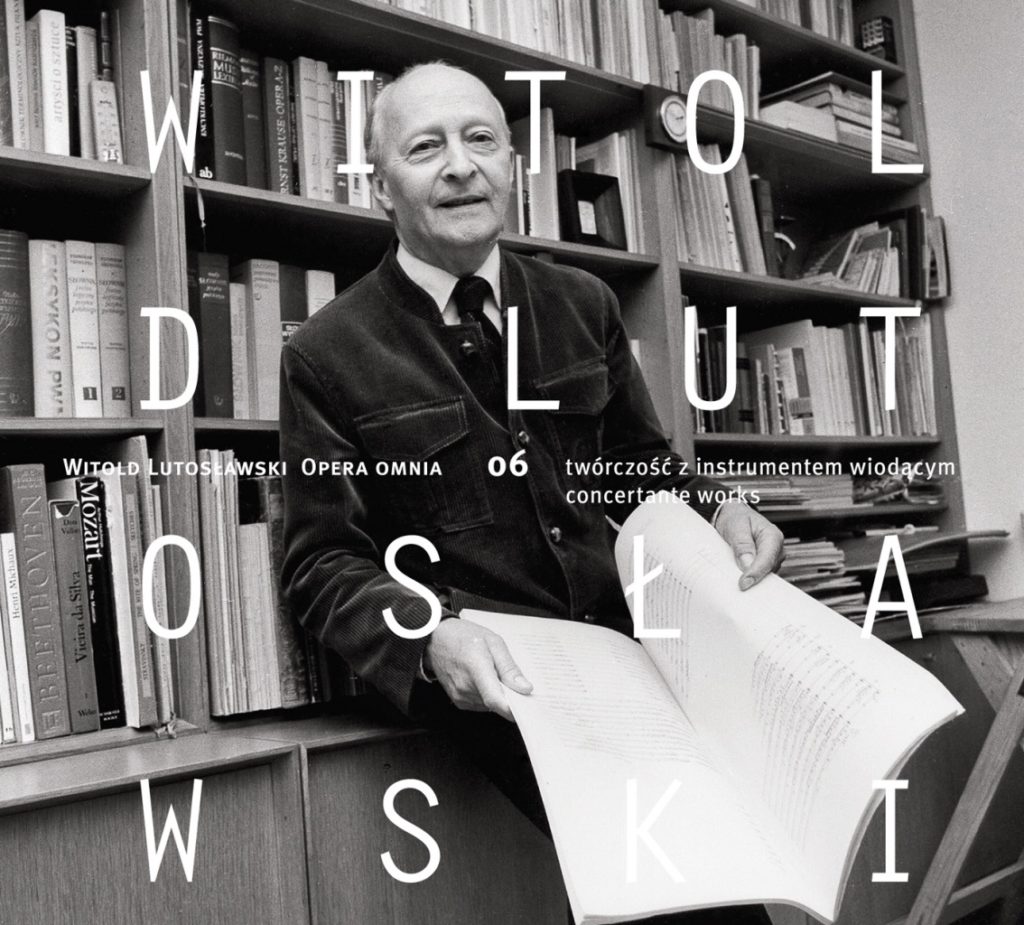 Witold Lutosławski - Opera omnia 06
ARTISTS:
Jacek Kaspszyk – conductor
Garrick Ohlsson – piano
Tomasz Daroch – cello
NFM Filharmonia Wrocławska
Jean Deroyer – conductor
Court circuit
Lutosławski Piano Duo:
Emilia Sitarz, Bartłomiej Wąsik

RELEASE DATE: 04/2014
CATALOGUE NO. ACD 198
GENRE: chamber music, symphonic music, solo concert with orchestra
DESCRIPTION
Continuation of "Witold Lutosławski – Opera omnia" series. Two major works on the CD: Piano Concerto performed by marvellous Garrick Ohlsson, and Cello Concerto – written for M. Rostropovich – here played by young, very talented Tomasz Daroch.
Lutosławski Piano Duo plays Variations on a Theme by Paganini, and as a complement – three short pieces performed by NFM Wrocław Philharmonic Orchestra under Jacek Kaspszyk and Court-circuit with Jean Deroyer.
Na płycie utrwalono również Wariacje na temat Paganiniego, w wersji na dwa fortepiany, w mistrzowskim wykonaniu Lutosławski Piano Duo: Emilii Sitarz i Bartłomieja Wąsika.
Całości dopełniają krótkie utwory okolicznościowe: Fanfare for CUBE, Fanfare for University of Louisville i Preludium dla GSMD.
TRACKLIST
LISTEN