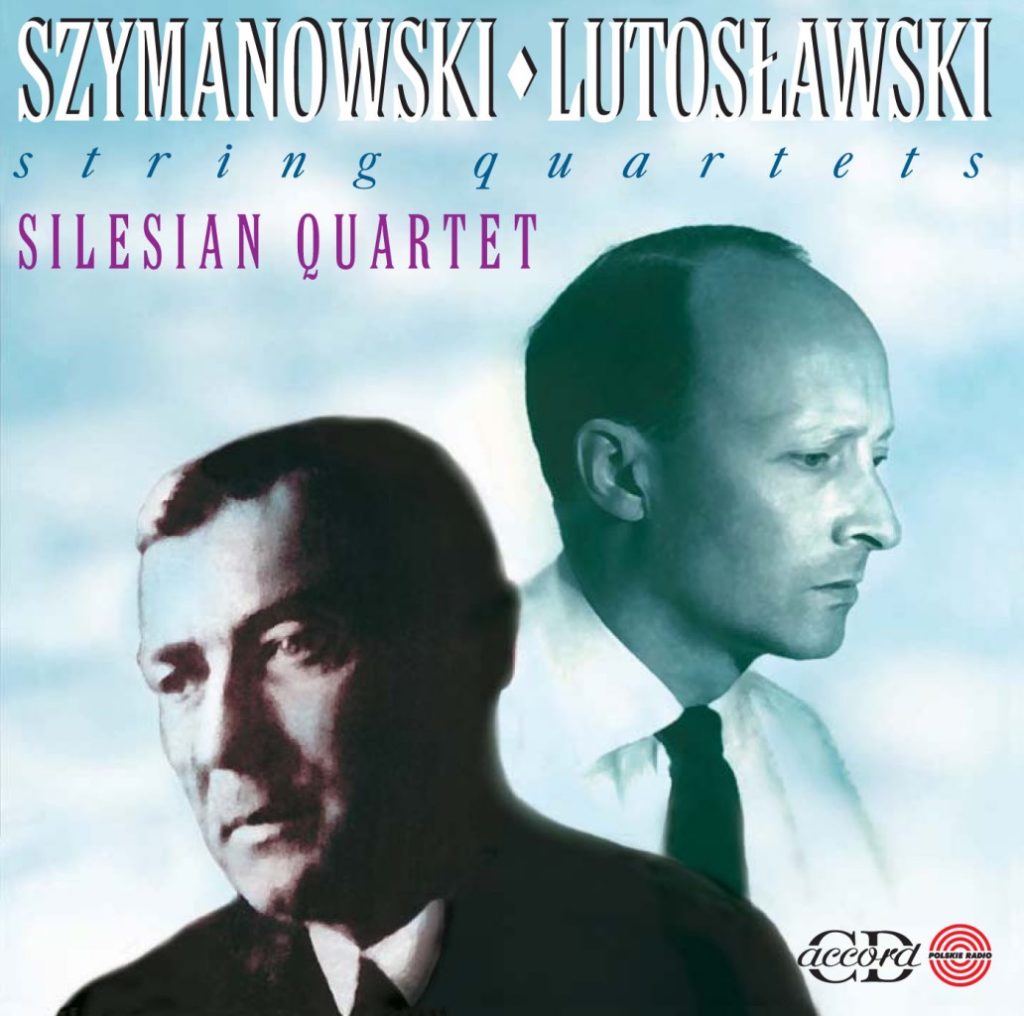 Szymanowski, Lutosławski - String Quartets
ARTISTS:
Kwartet Śląski
Marek Moś – 1st violin
Arkadiusz Kubica – 2nd violin
Łukasz Syrnicki – viola
Piotr Janosik – cello
RELEASE DATE: 1997
CATALOGUE NO. ACD 037
GENRE: chamber music
DESCRIPTION
This recorded selection of string quartets represents a contribution of fundamental significance to the genre, within Polish twentieth century music. In relation to the first half of the century, both works by Karol Szymanowski (1882−1937) are not only central to Polish quartet music, but are the only compositions of the genre that are an important element to the overall "quartet landscape" of contemporary European music. Their significance lies not so much in the influence they had on the development of the genre, but in that they came into being in a distinctly individual and independent manner that reflected European trends in quartet music of the day. From this perspective Szymanowski's String Quartets occupy an almost unique position within Polish music from the second decade of the century (in fact one could even say the first half of the century). Almost unique position… as Alexander Tansman's not much later String Quartets, should not be forgotten.
Viewed from an analogous perspective, String Quartet by Witold Lutosławski (1913−1994) is not the only contribution to the Polish quartet repertory of its period, which among others includes the compositions of Grażyna Bacewicz and both Quartetsby Krzysztof Penderecki. However on European scale it has secured a position as one of the truly outstanding contributions to the genre.
 Reviews:
TRACKLIST
LISTEN