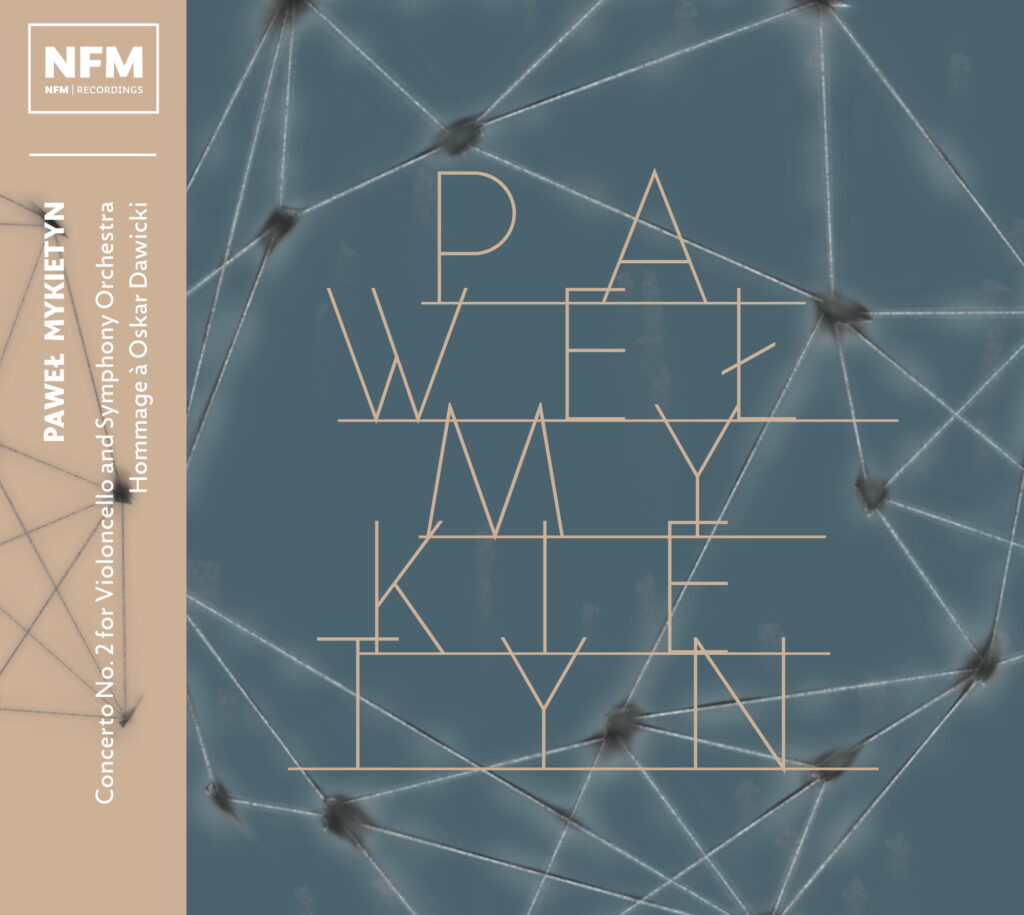 ARTISTS:
NFM Filharmonia Wrocławska
Bassem Akiki – conductor
Benjamin Shwartz – conductor
Marcin Zdunik – cello
RELEASE DATE: 11/2021
CATALOGUE NO. ACD 281
GENRE: symphonic music, solo concert with orchestra, contemporary music

DESCRIPTION
'In this work,' said Paweł Mykietyn about Concerto No. 2, 'I tried to synthesize my research related to time in music. Of course, I also tried to make it communicative. I wanted to pour some strong human emotion into this strict mathematical structure.' Judging by the reaction of the Warsaw audience gathered on 29 March 2019 at the Witold Lutosławski Concert Studio, the composer fully achieved his goal. Or maybe even with a surplus, as the attending actor and director Maciej Stuhr, while listening to Marcin Zdunik and the Sinfonia Varsovia Orchestra led by the Polish-Lebanese conductor Bassem Akiki, 'saw' a silent film etude (later entitled simply: Cello Concerto No. 2). Stuhr transferred his vision in a precise way, adhering in every second to the Warsaw concert recording, and created a completely new artistic form, a kind of 'film in the spirit of music'.
Given the opportunity to listen multiple times to the studio recording of Cello Concerto No. 2 – with Marcin Zdunik and the NFM Wrocław Philharmonic under the baton of Bassem Akiki – the following important question is worth answering: is this totally captivating piece by Paweł Mykietyn a masterpiece comparable to Witold Lutosławski's Cello Concerto? (…)
The Hommage is the second, after the Flute Concerto from 2013, work of large size by Mykietyn, in which – thanks to precise mathematical calculations – he explores the dramatic possibilities of creating an illusion of stretching or shortening time by music. The orchestra is relatively economical in this piece: except for a single oboe, wind instruments (flutes, clarinets, horns, trumpets and trombones) have been limited to only a double, classical line-up. In addition, the composer uses interchangeably celesta or piano, a percussion section and 28 strings, often treated as solo instruments. The composition consists of three movements played attacca.
Marcin Gmys        
TRACKLIST
LISTEN
Może Ci się spodobać również: