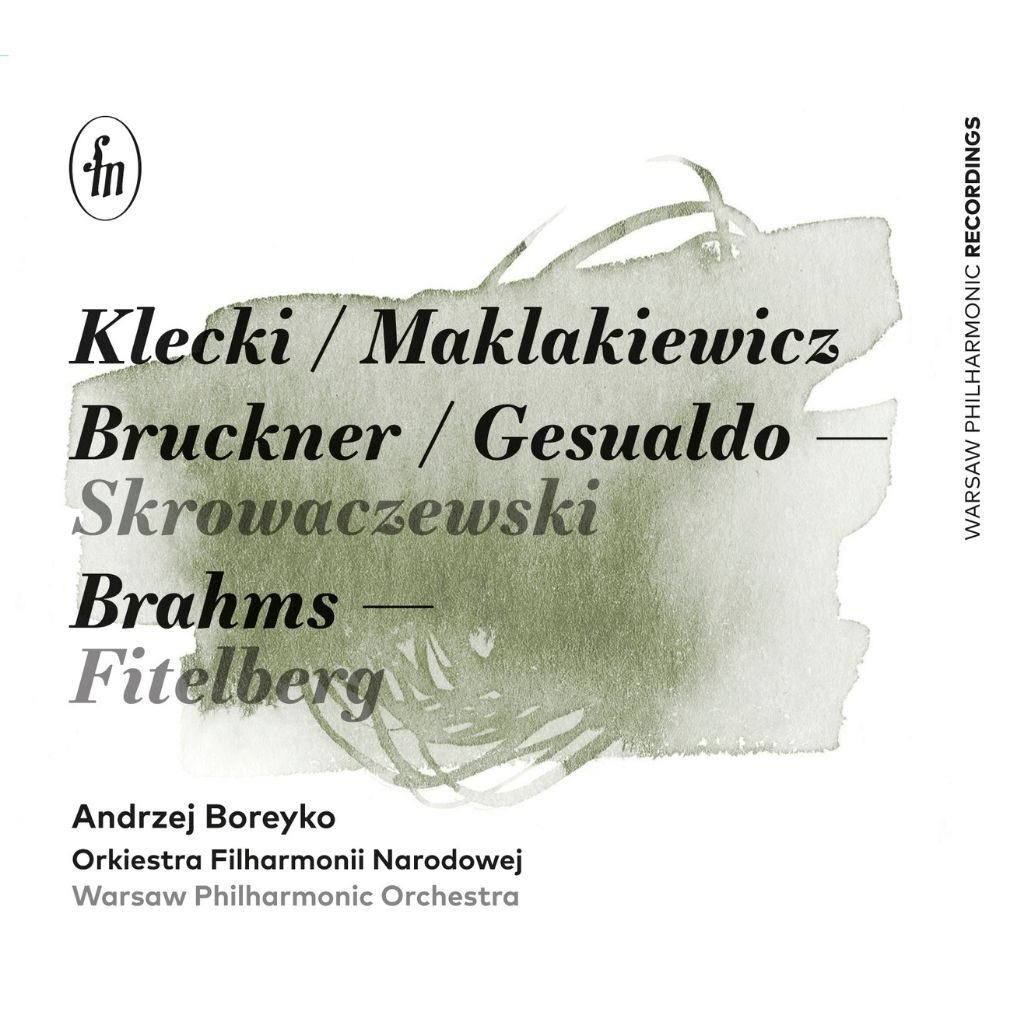 Boreyko/ Pasiecznik/ Warsaw Philharmonic Orchestra
DESCRIPTION
Ladies and gentlemen,
Dear music lovers,
It is with great pleasure that I place in your hands my first recording with the Warsaw Philharmonic Orchestra. It is the beginning of a new album series from the Warsaw Philharmonic, in which we wish to present to our listeners a diverse repertoire – ranging from unjustly overlooked pieces by Polish composers to the opuses of world-renowned composers of the 20th and 21st centuries. The collection will include quite a number of recording premieres.

Composing and conducting are two very different arts, and yet they very often interpenetrate.
The album that you will hear in a moment clearly illustrates this fact as it offers an introduction to great Polish figures of 20th-century musical culture who were familiar with both professions.

The first part of the album features works that were written in the first half of the 20th century by two composers who were very unlike one other: Paul Kletzki, an artist who due to his complicated biography is known in the world more as a conductor then as a composer, and Jan Adam Maklakiewicz, who was director of the Warsaw  Philharmonic in the years 1947–1948. These are truly outstanding pieces, and yet until recently were largely undiscovered – I sincerely hope that our recording will encourage Polish and foreign conductors to embrace these works.

The second part, in turn, includes adaptations of a number of world famous musical pieces (by Johannes Brahms, Anton Bruckner, and Gesualdo da Venosa) made – and marked with their signature features – by two great Polish conductors, Stanisław Skrowaczewski and Grzegorz Fitelberg, who were both very closely associated with the Warsaw Philharmonic and whose output as composers was also quite significant.

I regard the selection included in my first recording with the Warsaw Philharmonic to be particularly interesting and I hope that it will arouse your interest too, and that the performance will prove to be an exceptional experience for both you and for myself.
Andrzej Boreyko
Artistic Director of the Warsaw Philharmonic
TRACKLIST
LISTEN