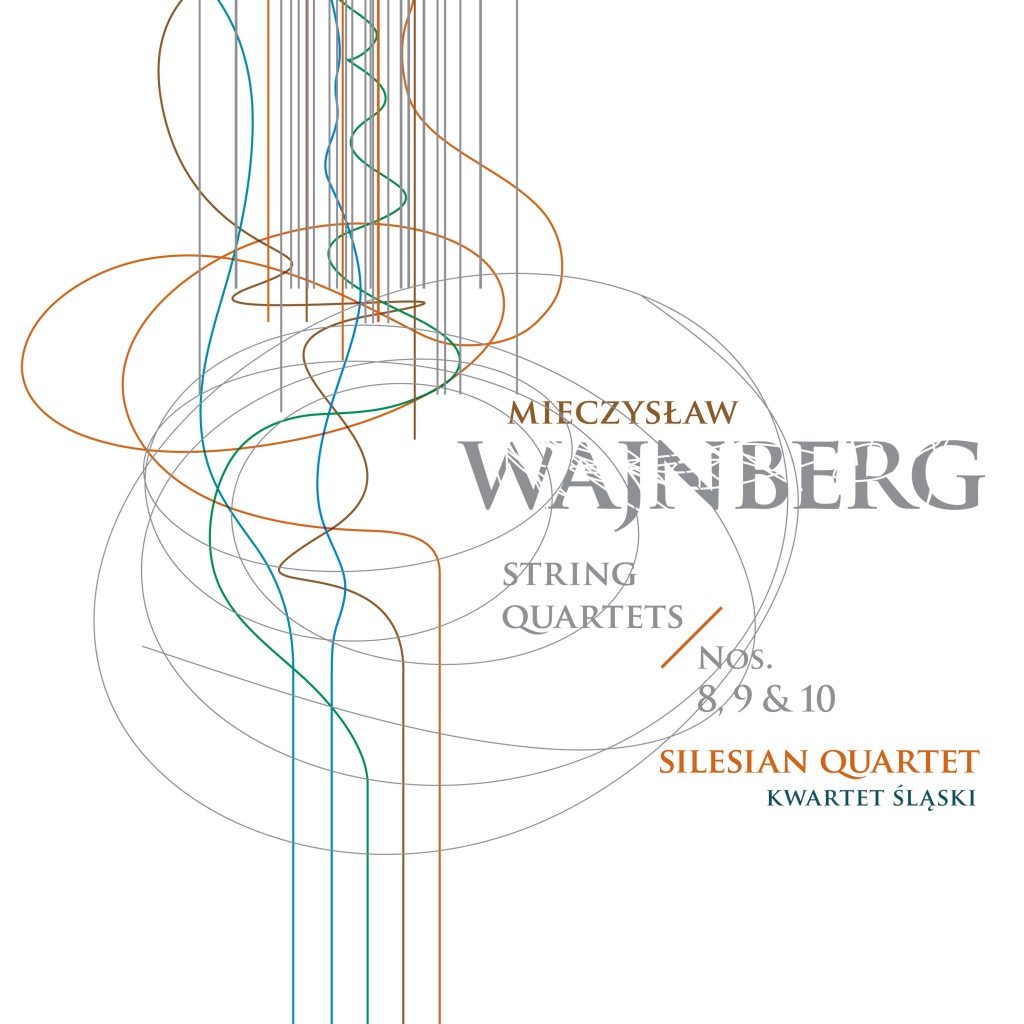 Mieczysław Weinberg - String Quartets Nos. 8-10
ARTISTS:

Kwartet Śląski
Szymon Krzeszowiec – violin
Arkadiusz Kubica – violin
Łukasz Syrnicki – viola
Piotr Janosik – cello
RELEASE DATE: 02/2018
CATALOGUE NO. ACD 241
GENRE: chamber music
DESCRIPTION
Not merely the atmosphere, but also the various references suggest that Wajnberg's music – including his String Quartets Nos. 8, 9 and 10 – comes from the mind of someone who suffered because of the tragic fate of his family and missed the lost homeland where he had spent "the best and happiest years" of his life, as he confessed many years later to an interlocutor from Poland. 
These three works – Opp. 66, 80 and 85 – were composed in a period when he lived off memories, which is also evident in his choice of texts for his vocal works. His Symphony No. 6 Op. 79 sets Jewish and Russian poems about the war, while in The Diary of Love Op. 87 he uses texts by Stanisław Wygodzki which lament the death of the poet's daughter in Auschwitz. His Symphony No. 8 "Polish Flowers" Op. 83 was inspired by Julian Tuwim's long narrative poem expressing his longing for the lost fatherland. In that period, the composer was also waiting – as noted above – for the libretto of The Passenger, whose protagonists he may well have identified with members of his own family.
No wonder then that all the quartets on this CD are composed in minor keys: those of C minor (The Eighth), F-sharp minor (The Ninth) and A minor (The Tenth). The slow movements are the longest and the most momentous. A melancholy lamentation opens the String Quartet No. 8, returns in the central episode and ends the cycle. In the Quartet No. 9 it stretches over all of movement three, assuming a distinctly dramatic tone. In the Quartet No. 10 it makes its appearance as the opening Adagio and later as the third, penultimate section.
Danuta Gwizdalanka (transl. Tomasz Zymer)
TRACKLIST
LISTEN