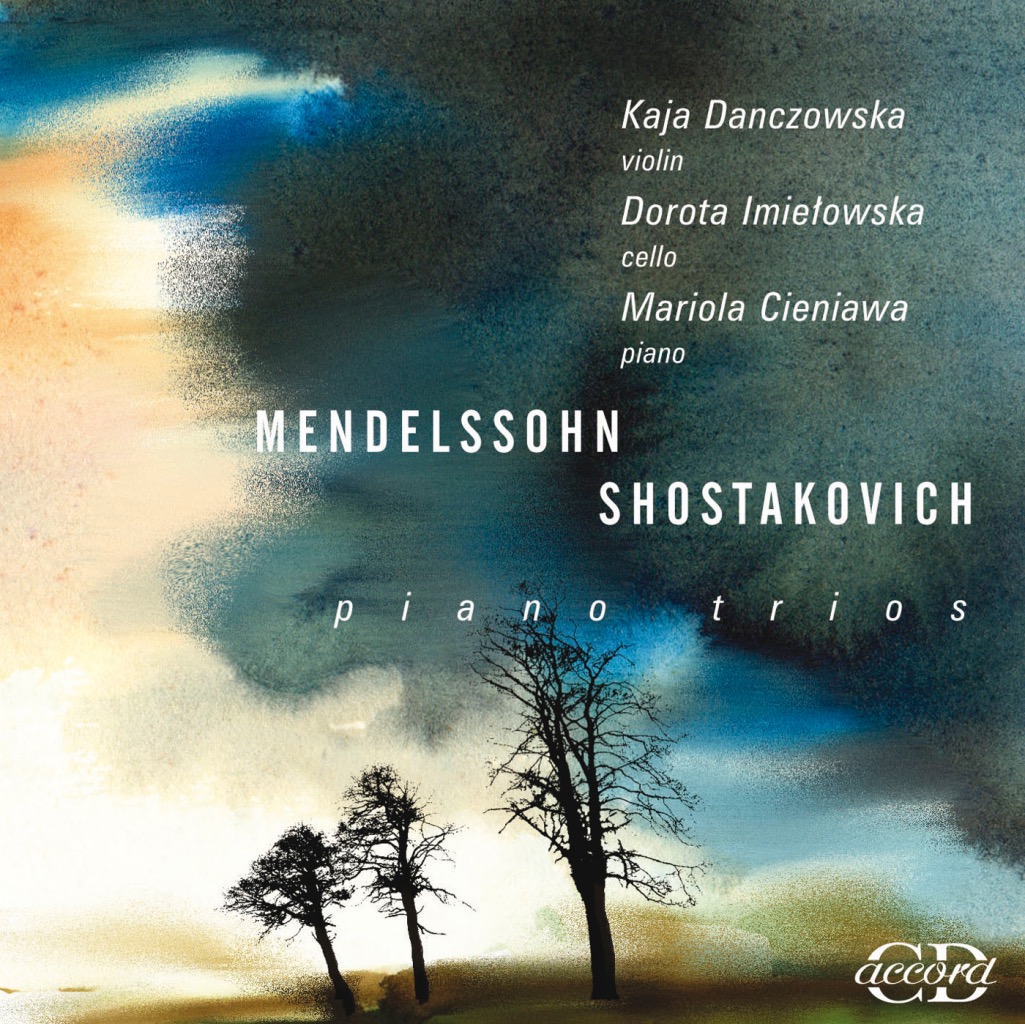 Mendelssohn, Shostakovich "Piano Trios"
ARTISTS:
RELEASE DATE: 2003
CATALOGUE NO. ACD 128
GENRE: chamber music
DESCRIPTION
In 1839 Mendelssohn composed the Trio in D minor Op. 49 which has been one of his most popular pieces ever since, just as Robert Schumann predicted in his prophetic review of 1840: "This trio is a masterpiece of our time, just like Beethoven´s trios in B flat major and D major and Schubert´s trio in E flat major. The composition is simply beautiful and it will certainly delight our grandsons and great-grandsons […] Mendelssohn is a Mozart of the 19th century […] "
The Trio in E minor Op. 67, the second piece of the genre, was created in the turmoil of war (1944) while Shostakovich was holidaying at the Soviet Composers´ resort in Ivanovo. Although far from the front-line, the artist was still haunted by the images of war as well as being depressed by the death of his closest friend, musicologist and critic Ivan Sollertynsky (author of blacklisted studies of Gustav Mahler). The new trio, dedicated to Sollertynsky, was finished in the autumn of 1944, along with the Second String Quartet in A major Op. 68. The premiere was entrusted to the closest chamber fellow-musicians of the famous Beethoven Quartet although the famous trio of Leo Oborin, David Oistrakh and Svyatoslav Knushevitsky tried hard to obtain the right. The Leningrad premiere took place on 14 November 1944 and was one of the first concerts after the 900-day-long siege. Shostakovich on piano was accompanied by Dmitri Tsignanov and Vasil Shirinsky.
The Trio in E minor has become an obligatory item in the chamber music repertoire as one of its masterpieces. Unlike Mendelssohn´s Trio, however, it cannot be expected to "delight successive generations of music lovers". It is one of those pieces which leave the listener with a lump in their throat and which are followed by a long silence before the ovation.
Reviews:
MusicWeb
TRACKLIST
LISTEN