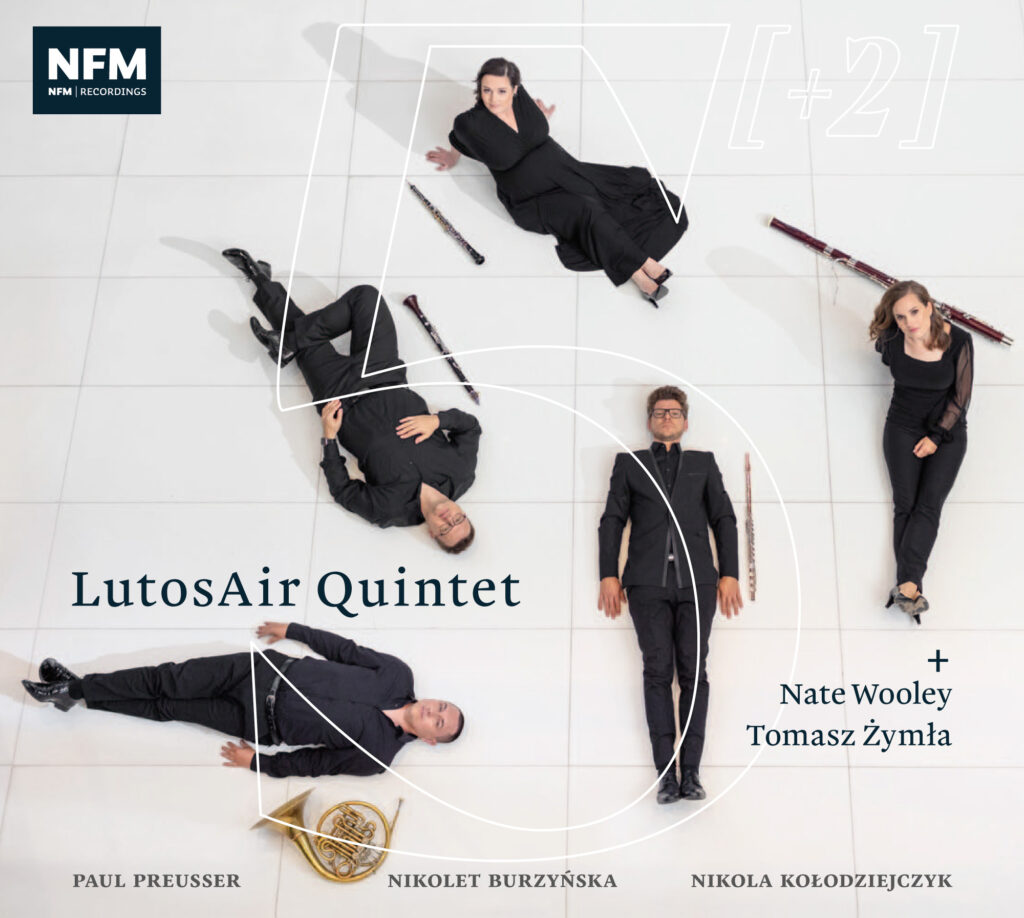 ARTISTS:
Nate Wooley – trumpet [1–3]
Tomasz Żymła – bass clarinet [9–12]
LutosAir Quintet
Jan Krzeszowiec – flute
Karolina Stalmachowska – oboe
Maciej Dobosz – clarinet
Alicja Kieruzalska – bassoon
Mateusz Feliński – horn
RELEASE DATE: 03/2022
CATALOGUE NO. ACD 292
GENRE: chamber music
DESCRIPTION
Listening to music performed live at a concert is radically different from experiencing music at home. Live listening is listening in public, together with others, at the same time and place. Listening at home is private, often done alone. It takes place in the comfort and intimacy of your own space, on your own terms; perhaps this is what makes home listening more sincere and direct. Then the relationship we create with the music can become more personal and long-lasting.
Listening at home, on the one hand, frees us from the obligation to listen sitting, in complete silence and concentration, often while holding our breath, and on the other hand, it is possible to return to the recorded music many times, getting to know it closer and closer, making it familiar. We can listen differently each time, noticing newer and newer details and nuances of colour, form or musical language. We can recognize and enjoy the multitude of references and contexts, both musical and non-musical, which would certainly not be possible with a one-off listening to a live performance.
The album in your hands is an invitation to create such a personal, intimate relationship with music. You can take it with you for a walk in the forest or on a long journey. I hope that the music of Paul Preusser, Nikolet Burzynska and Nikola Kolodziejczyk – superbly performed by LutosAir Quintet and its guests – will give you a lot of pleasure and encourage you to come back to it many times.
Monika Zyla
TRACKLIST
LISTEN