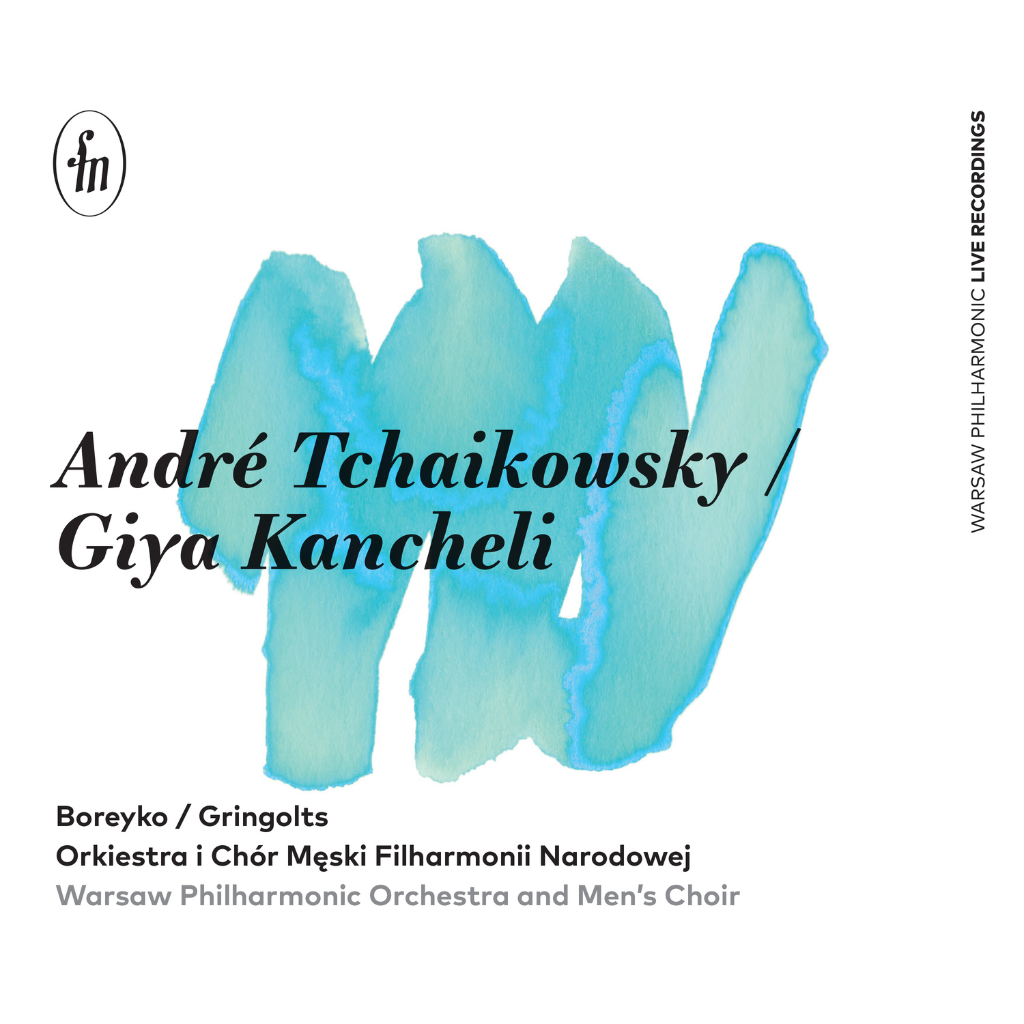 Boreyko – André Tchaikowsky, Giya Kancheli
ARTISTS:
Warsaw Philharmonic Orchestra and Men's Choir
Andrzej Boreyko – conductor
Ilya Gringolts – violin
Magdalena Schabowska – soprano
Bartosz Michałowski – choir director
RELEASE DATE: 04/2022
CATALOGUE NO. ACD 293
GENRE: solo concert with orchestra, symphonic music
DESCRIPTION
André Tchaikowsky | Concerto classico                                                          
Despite the rather numerous and diverse orchestral line-up, the idea of concertare has a more chamber-like
character here. The soloist is usually not directly confronted with the massive sound of a full orchestral tutti, but rather is involved in dialogues and interactions with small groups of instruments. (…)
With exceptional naturalness, André Tchaikowsky managed to achieve in this concerto a balance between solo violin and a full-scale symphony orchestra, employing textures of a linear, quasi-polyphonic character – enriched, however, by intense and refined harmony and contrapuntal devices drawing on the Baroque tradition.
Andrzej Sułek
Giya Kancheli | Libera me (Quasi-Requiem)                     
In his final composition, the "Quasi-Requiem" Libera me, written in the Autumn of 2018, Giya Kancheli bypassed the Latin Responsory from the Catholic Office of the Dead which had inspired composers from Verdi and Fauré to Britten and Penderecki. He chose, instead, to freely set words by two of his country's greatest poets:
Vazha-Pshavela (1861–1915) and Galaktion Tabidze (1892–1959). For most of his life, Kancheli had maintained a respectful artistic distance from these Georgian masters, dazzled by their brilliance, by the "intrinsic musicality" of their poems, loving them too much, in fact, to draw too close. (…)
Near the end of his life, however, Kancheli set reticence aside and allowed the sentiments and revelations of Tabidze and Vazha-Pshavela to influence his imagination and guide him to new music. The text of his Libera me is drawn almost entirely from their work, with the exception of the thirteenth verse, written by the composer to
form a bridge between the two poets.
Étienne Dulac
TRACKLIST
LISTEN