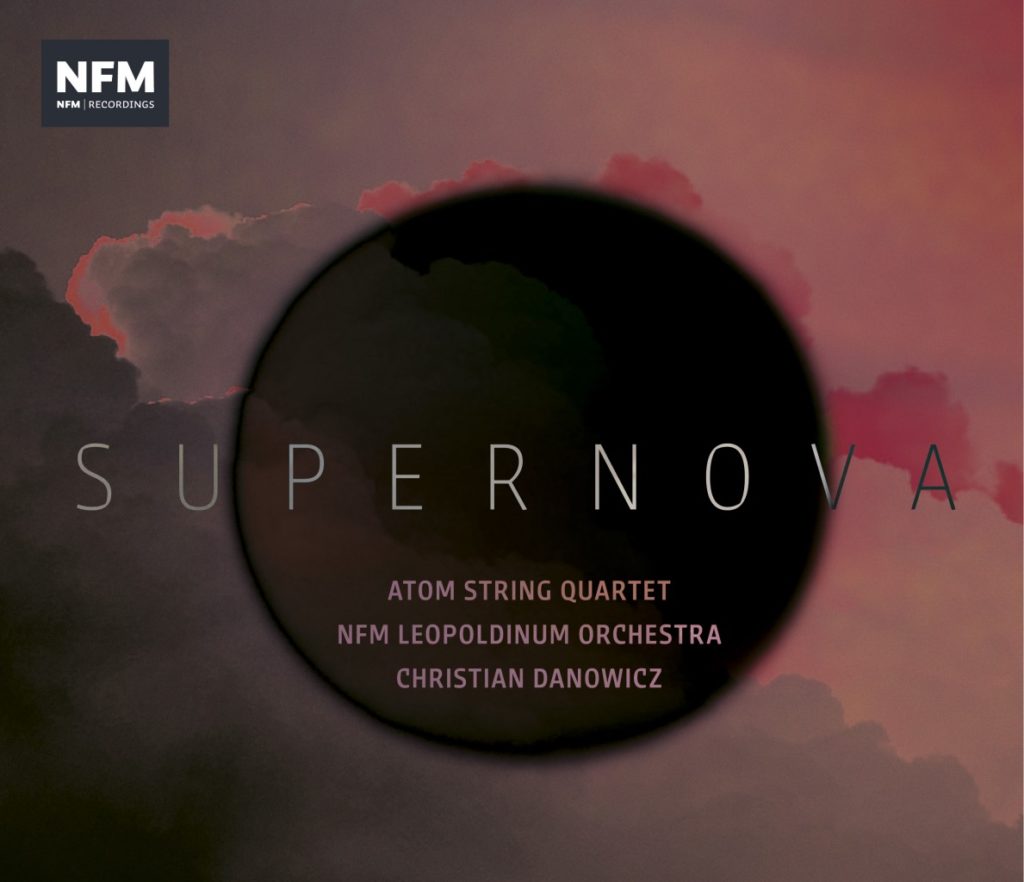 DESCRIPTION
Supernova – the second album of the Atom String Quartet recorded with the NFM Leopoldinum Orchestra is a kind of summary of the interesting and inspiring two-year collaboration of both ensembles. The album features compositions by members of the Atom String Quartet: Krzysztof Lenczowski, Dawid Lubowicz, Mateusz Smoczyński and Michał Zaborski for jazz string quartet and string orchestra, as well as Concerto Rosso – a new piece by Polish composer Hanna Kulenty-Majoor dedicated to ASQ and NFM LO.
'Since I have been associated with the NFM Leopoldinum Orchestra, I observe (…) the nobvious direction in which this orchestra is going, still looking for something new, something that would allow them to gain his own identity.
This direction was largely delineated by the Leopoldinum's previous artistic director, Ernst Kovacic, who was constantly looking for a new, original repertoire for the orchestra, performing unknown or forgotten pieces, commissioning new works from contemporary composers and creating the unique Leo Festival. (…) The composer, in my opinion perfectly in line with the direction chosen by the orchestra, is Hanna Kulenty-Majoor – a brave, original and charismatic artist whose works we have often performed, also during the Leo Festival. Therefore, when the idea of commissioning a work for the NFM Leopoldinum Orkiestra and Atom String Quartet was born, I had no doubt that we should turn to Hanna Kulenty-Majoor, whose energetic style suits both the Atom String Quartet and NFM Leopoldinum.
Music has always developed by mixing different styles, especially in the twentieth century. Maybe a new style is just being created somewhere between improvised and serious music? (…).'
A fragment of the text by Christian Danowicz placed in a booklet attached to the Supernova album.
TRACKLIST
LISTEN