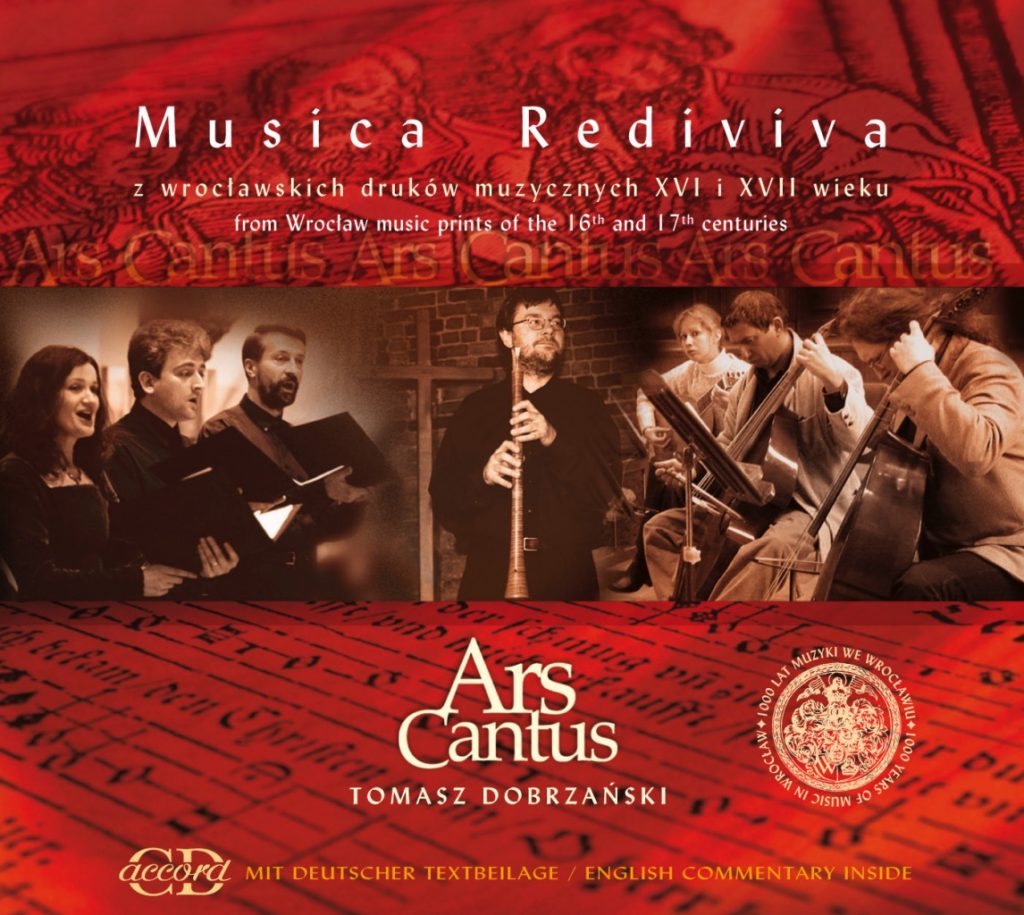 ARTISTS:
Monika Wieczorkowska – soprano
Maciej Gocman – tenor
Piotr Karpeta – bass
Tomasz Dobrzański – recorder, shawm
Jarosława Walczak-Prus – soprano
Piotr Olech – alto
Burkard Wehner – baritone
Paweł Iwaszkiewicz – recorder, traverse flute, shawm
Marek Nahajowski – recorder
Anna Śliwa – violin, fiddle
Joanna Kostylew – viola
Paweł Muzyka – viola da gamba
Kazimierz Pyzik – viola da gamba, violone
Milena Dobroć – Renaissance lute, archilute, Renaissance guitar
Ewa Prawucka – positive organ
Natalia Sitarz – harpsichord
RELEASE DATE: 2003
CATALOGUE NO. ACD 125
GENRE: chamber music, choral music / vocal ensemble
DESCRIPTION
The CD […] contains a fascinating selection of works published in Wrocław in the Renaissance and Baroque periods. […] The repertoire ranges from the examples of the European Renaissance and early-Baroque "high" style (proving the great talent and technical skills of the then composers from Wrocław) to early dancing music. […] The record would not be so interesting without the careful preparation of the singers and instrumentalists. Under the supervision of Tomasz Dobrzański they reached a remarkably high artistic level.
ARTUR BIELECKI (Odra 4/2003)
TRACKLIST
LISTEN