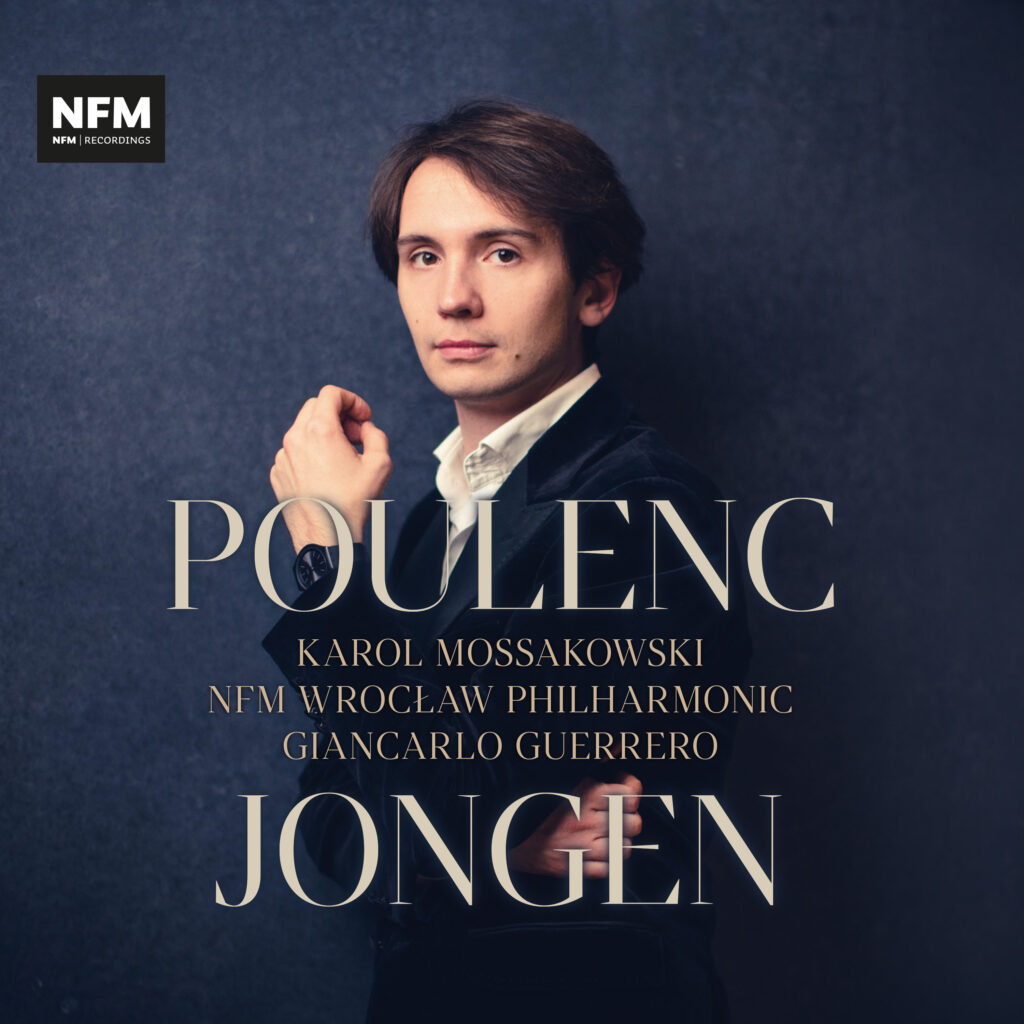 PERFORMERS:
Karol Mossakowski – organ Giancarlo Guerrero – conductor NFM Wrocław Philharmonic
RELEASE DATE: 04/2023
CATALOGUE NO. ACD 319
GENRE: solo concert with orchestra
DESCRIPTION
Poulenc's Concerto is primarily for strings (timpani are used sparingly throughout). It was commissioned by Princess Edmond de Polignac for her small private instrument and dedicated to her 'with the highest regard'. (…)
A pupil of Eugène Gigout, the Princess originally wished to commission a piece for 'small orchestra with a vague (and easy) organ part' that she could perform herself. Through Nadia Boulanger, who served as her musical adviser and, after Gigout's death, her organ teacher, she first approached Jean Françaix. But Françaix, then too busy with film music, suggested Francis Poulenc.
In her letter to Poulenc, Boulanger urged the musician to familiarise himself with the 'resources [and] limitations' of the Princess's instrument. This means that this Concerto – written with difficulty over a period of some four years (1934–1938) – was initially conceived as an intimate, Neo-Baroque work (its opening is a strong allusion to Johann Sebastian Bach's Fantasy BWV 542, also in G minor), with a succession of fast and slow sections of contrasting timbres, in the manner of German Baroque toccatas in the Italian style, such as Bach's keyboard toccatas BWV 913–916. The form, however, is fairly well defined, with a symmetrical structure around the central 'Tempo allegro'. (…)
If posterity has retained almost all of Francis Poulenc's oeuvre, the same cannot be said of Joseph Jongen, the Belgian organist and composer whose catalogue – 137 opus numbers – is largely no longer performed. The only exception is his Symphonie concertante, op. 81 for grand organ and orchestra (1926), which has become the virtuoso concerto for organists, especially in the United States. (…)
Jongen played the solo part at the first performance on 11 February 1928 at the Royal Brussels Conservatory, conducted by Désiré Defauw. The day after the performance, Eugène Ysaÿe wrote to his composer friend: "I want to tell you how much my old musician and Walloon heart was delighted, moved, conquered by your new symphony . . . a masterpiece, a monument that does honour to the whole country and to Wallonia in particular . . . It is appealing, varied, very personal, rich in colours, full of unusual harmonies . . . It is new and yet distinguished, without violent clashes (I noticed a bit of bitonality that entertained me a lot). The form is clear, the plan well drawn and it is always good and healthy music that speaks, expresses, sings, constantly interests, arouses enthusiasm . . . I thank you from the bottom of my heart for the strong emotions I have experienced."
Renaud Machart Translated by Krzysztof Komarnicki
TRACKLIST
LISTEN
Może Ci się spodobać również: