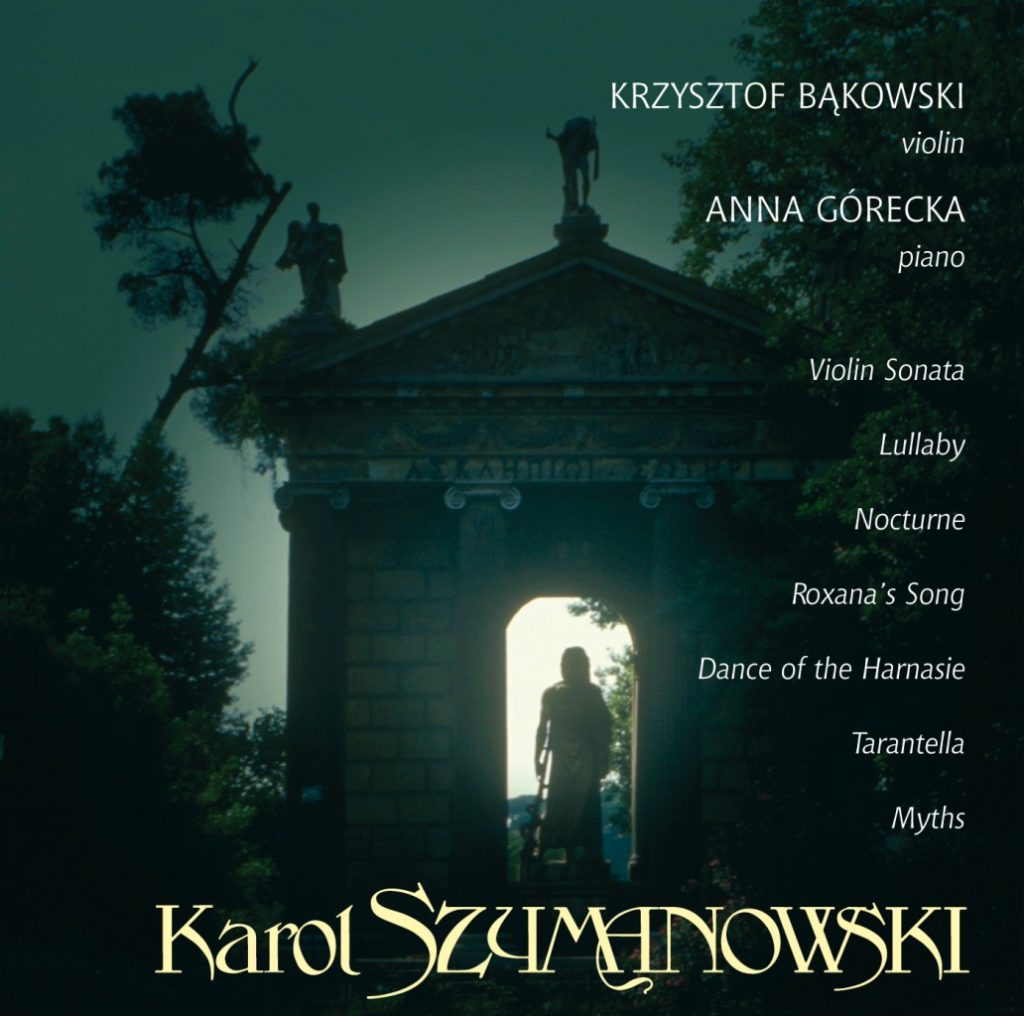 Szymanowski - Violin Works
ARTISTS:
RELEASE DATE: 2005
CATALOGUE NO. ACD 077
GENRE: chamber music
DESCRIPTION
For Szymanowski, the most important solo instrument was the violin apart from the piano, which like for the majority of composers of the day, served as a basic instrument of their compositional craft. In shaping the element of harmony in his music in terms of consonance, new tonalities, polyphony, counterpoint and the harmonic series, Szymanowski exploited the medium of piano acoustics. However, it was the violin medium that he used in his experimentation with the subtlest nuances of melody and timbre. The violin constitutes the first and foremost sound matter of Szymanowski´s music, the "intense phrasing" of the solo, chamber and orchestral violin being the principal characteristic of his individual style. Hence Szymanowski´s innovative approach to the violin can easily be compared – as accurately observed by musicologist Stanisław Leszczyński – to Debussy´s achievements in the sphere of piano music.
In his violin works we are struck by the remarkable sumptuousness of Szymanowski´s music; a trait moreover characteristic of his entire output where music born of rich and fertile inventiveness is shaped in a manner that is imaginative, asymmetrical, broadly developed, impulsive in narrative and variable in motion, tempo and rhythm. Its melodic lines and sound structures are `sensationally´ pliant, winding, trailing, `plant-like´ – in the manner of stalks, branches, blossoms, leaves, flowers… This music seduces us with its sensuous splendour of tonal beauty in a permanent state of bloom – – reminiscent of late spring, early summer… Its beauty becomes almost visual, allowing each musical composition to be perceived as a painting in a sea of lambent nuances of colour and chiaroscuro… The evolution of Szymanowski´s violin idiom, from the late-Romantic rhapsodic lyricism of Sonata, to the passionate impressionism of Myths, is simply fascinating…
Bohdan Pociej
Translated by Anna Kaspszyk
TRACKLIST
LISTEN