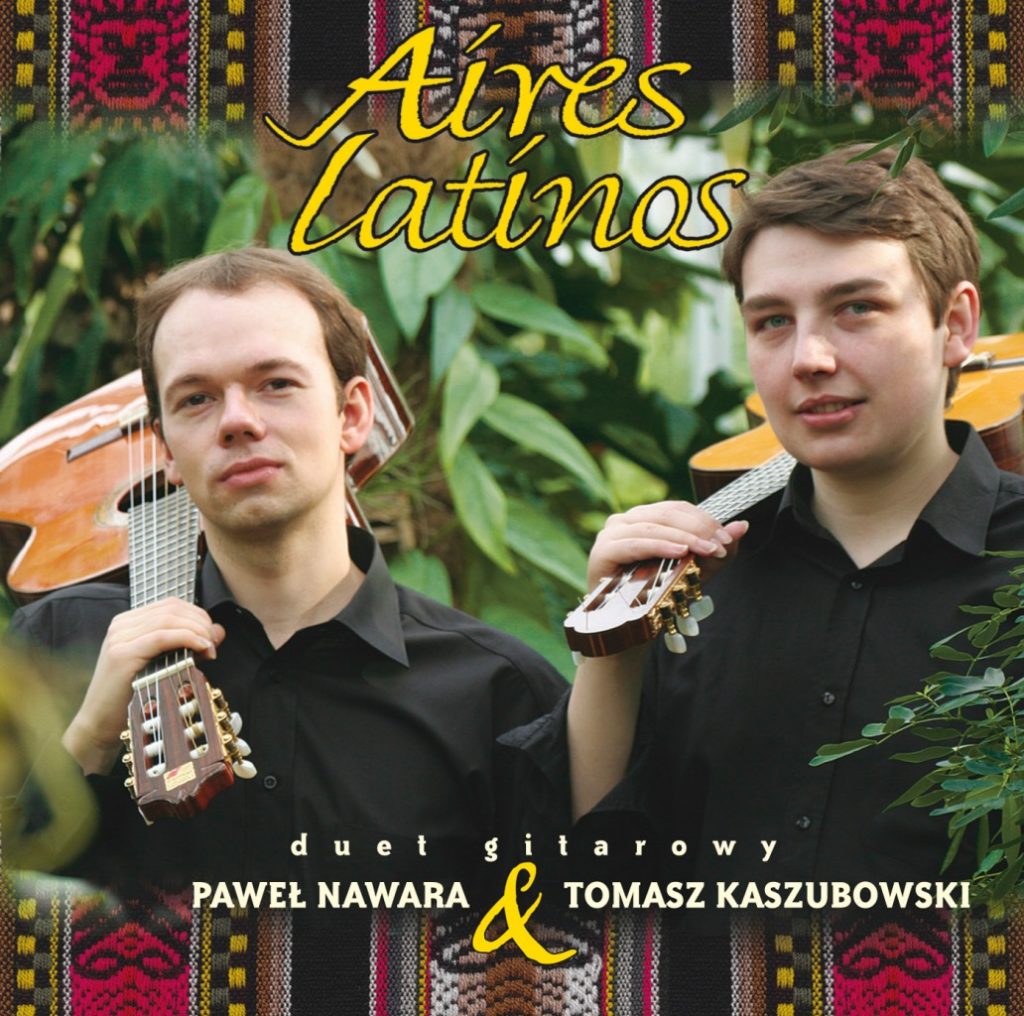 ARTISTS:
RELEASE DATE: 05/2006
CATALOGUE NO. ACD 139
GENRE: chamber music
DESCRIPTION
In South American music, the classical and the folk are practically inseparable – in its rhythm, form and melodics one can almost always find references to the folk. Home folk music has been the starting point for many composers, e.g. Astor Piazzolla and Antonio Lauro. Some of them, after acquiring classical education, have returned to their musical roots, winning international renown. This album contains both original works and arrangements of folk dances and songs from Argentina, Venezuela, Brazil and Mexico.
The guitar, brought to South America from Europe in the 16th century by the Spaniards and Portuguese, has found a permanent home there and its beautiful sound keeps winning hearts of music lovers. May the listeners of this album succumb to its charm, too.
Leszek Potasiński
(Translated by Krzysztof Lewoc)
Tomasz Kaszubowski & Paweł Nawara Guitar Duo specializes in the traditional music of Latin America. Both artists are graduates of the Warsaw Music Academy and prizewinners in international guitar competitions with many recordings to their credit. They developed their skills at master classes by Roberto Aussel, Carlo Marchione, Blas Sánchez, Carlos Oramas, Joaquín Clerch and Jorge Cardoso (with whom they performed in a concert) and others. Their carefully selected Latin American program is a unique combination of classical, folk and popular music. Kaszubowski and Nawara are also members of the vocal-intrumental trio Los Navarros which recorded an album in 2000.
Reviews:
MusicWeb
TRACKLIST
LISTEN