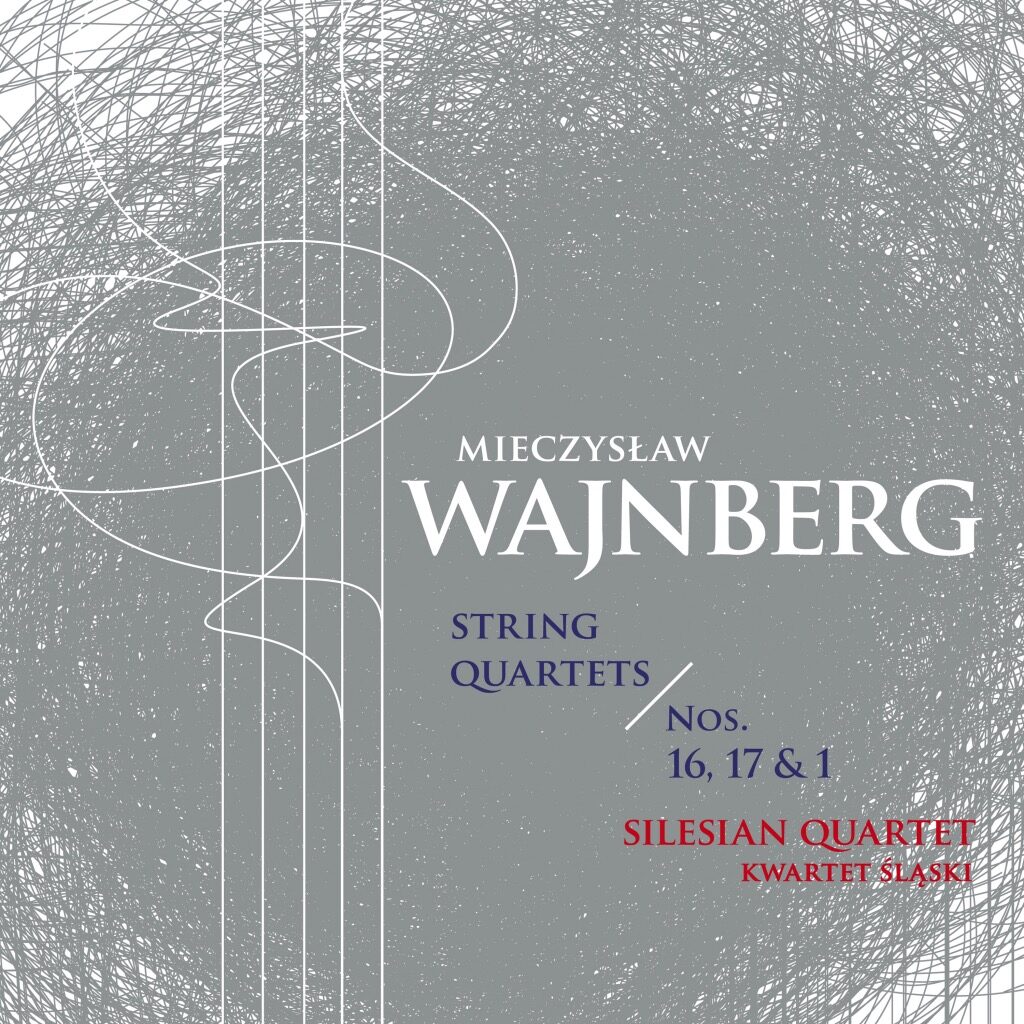 Mieczysław Wajnberg (Weinberg) – String Quartets Nos 1, 16-17
ARTISTS:
Silesian Quartet
Szymon Krzeszowiec – 1st violin
Arkadiusz Kubica – 2nd violin
Łukasz Syrnicki – viola
Piotr Janosik – cello
DESCRIPTION
"The String Quartet that Weinberg completed in May 1937 bears no resemblance to the music that young Warsaw composers were fascinated with at that time. It is devoid of any clear echoes of Szymanowski's style or of neoclassicism, the latter being most appealing to the younger generation of composers at the time. It seems that Weinberg was writing from the perspective of a pianist and perhaps this is the reason why the manuscript reads "Dedicated to Professor Józef Turczyński".The result was a three-movement cycle with a slow central movement and a dance-like finale that brings back themes from the beginning of the piece. (…)
Weinberg wrote his String Quartet No. 16 (completed in January 1981) and at the same time he was working on his Symphony No. 16. While the Symphony was penned in memory of his mother, the Quartet was composed with his sister in mind. He had parted with his loved ones forever in September 1939. His parents and sister were unable to get out of Warsaw in time and four years later they perished in Trawniki concentration camp. "Many of my works refer to the war" explained Weinberg. "But it wasn't me who chose that topic.
It was dictated by fate, the tragic fate of those who were dear to me. I believe it's my moral obligation to write about the war and the terrible suffering that our century brought upon people." The best-known piece in which this theme takes centre stage is the opera The Passenger, with which Weinberg is today most associated. (…)
And just as in the case of the previous quartet, being familiar with Weinberg's intentions helps us understand the character of String Quartet No. 17. From the first bars, the cheerful mood of the Allegro with its dance-like 6/8 metre conjures up a jubilee-like atmosphere. The cello solo is a reference to Sonata No. 4 for Solo Cello that Weinberg had composed a little earlier to mark the 60th birthday of Valentin Berlinsky – the cellist of the Borodin Quartet. This solo leads directly to the central episode, composed mainly of duets and trios and maintained in slow tempi. This generally melancholic section, which makes up almost half of the piece, gradually gains in dramatic tension. Perhaps the composer included in the music certain allusions intended only for the members of the quartet? The final episode opens with a cello and viola duet – initially somewhat scherzo-like but after
a while clearly "festive" in spirit once more, thanks to a return of the opening theme. The last minute of the Quartet is jubilant right up until the final unisono in D – a note that occupies a privileged position among string instruments.
"The awareness that someone is waiting for your music is extremely motivating" we read in one of few interviews that Mieczysław Weinberg gave. "I hope that the Quartet I'm writing now will go to the Borodin ensemble. It is of huge importance for a composer! While composing I do not need to bear in mind any particular predispositions of the musicians that often perform my works. I do not need to think what to avoid because later it might not work out. With them everything always works out!"
Danuta Gwizdalanka
TRACKLIST
LISTEN