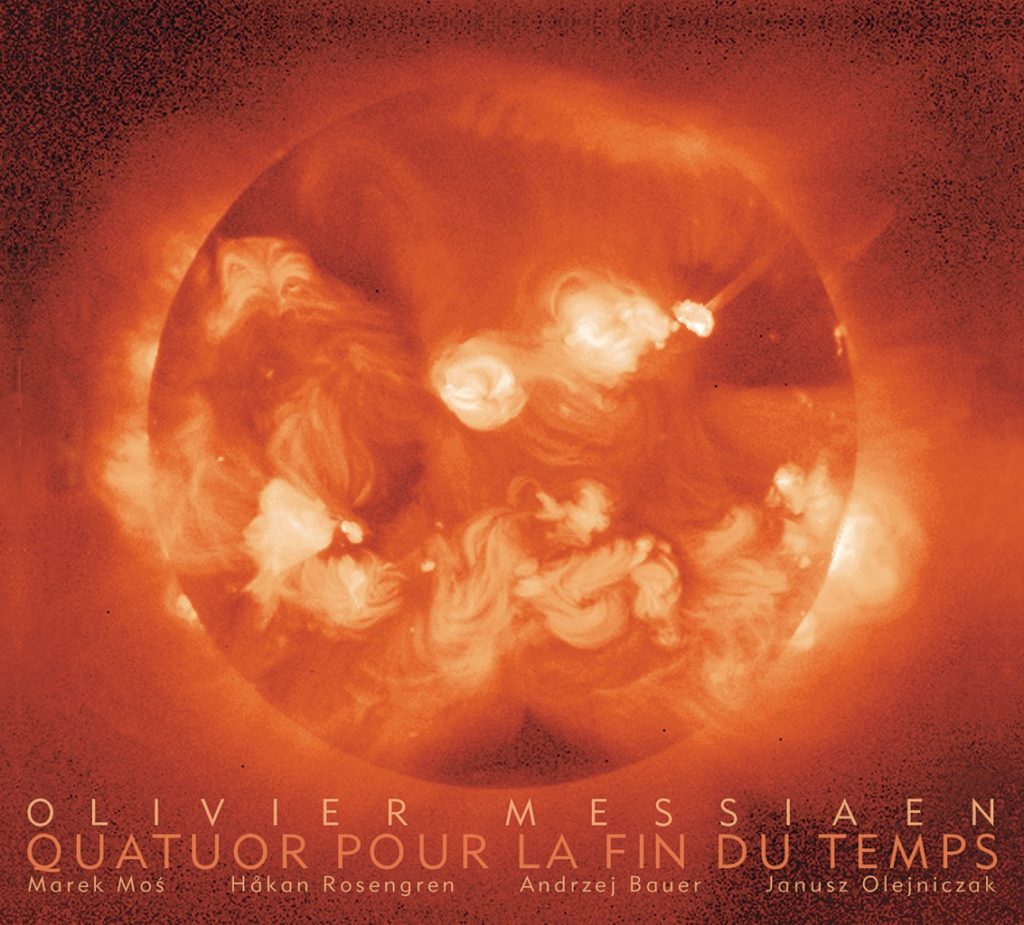 Quatuor Pour la fin du Temps
ARTISTS:
RELEASE DATE: 2001
CATALOGUE NO. ACD 086
GENRE: chamber music
DESCRIPTION
The performers of 'The Quartet for the End of Time' had undertaken a difficult and responsible task. Olivier Messiaen's famous work carries deep ideological meaning expressed with unconventional modern sound structures. It was composed in the early 1940's in a German prison camp near Zgorzelec (Görlitz) and premiered by a quartet of prisoners (with Messiaen on piano). It is a unique recording of mystical meditations on the end of the world and life inspired by the Apocalypse. At the same time, it is an articulation of unshaken faith in Eternity… (maybe Tadeusz Kaczyński – author of a very good monograph on Messiaen – was right in suggesting a more meaningful translation of the title: 'The Quartet for the End of the World'.) Three well-known Polish musicians have extended the list of the existing recordings of the work (about 30 so far). The violinist Marek Moś, cellist Andrzej Bauer and pianist Janusz Olejniczak are assisted by the excellent Swedish clarinetist Hakan Rosengren. The recording made on 5 May 2000 at the National Philharmonic reflects very well the contemplative character of the composition and will leave no listener indifferent to its serious message.
TRACKLIST
LISTEN