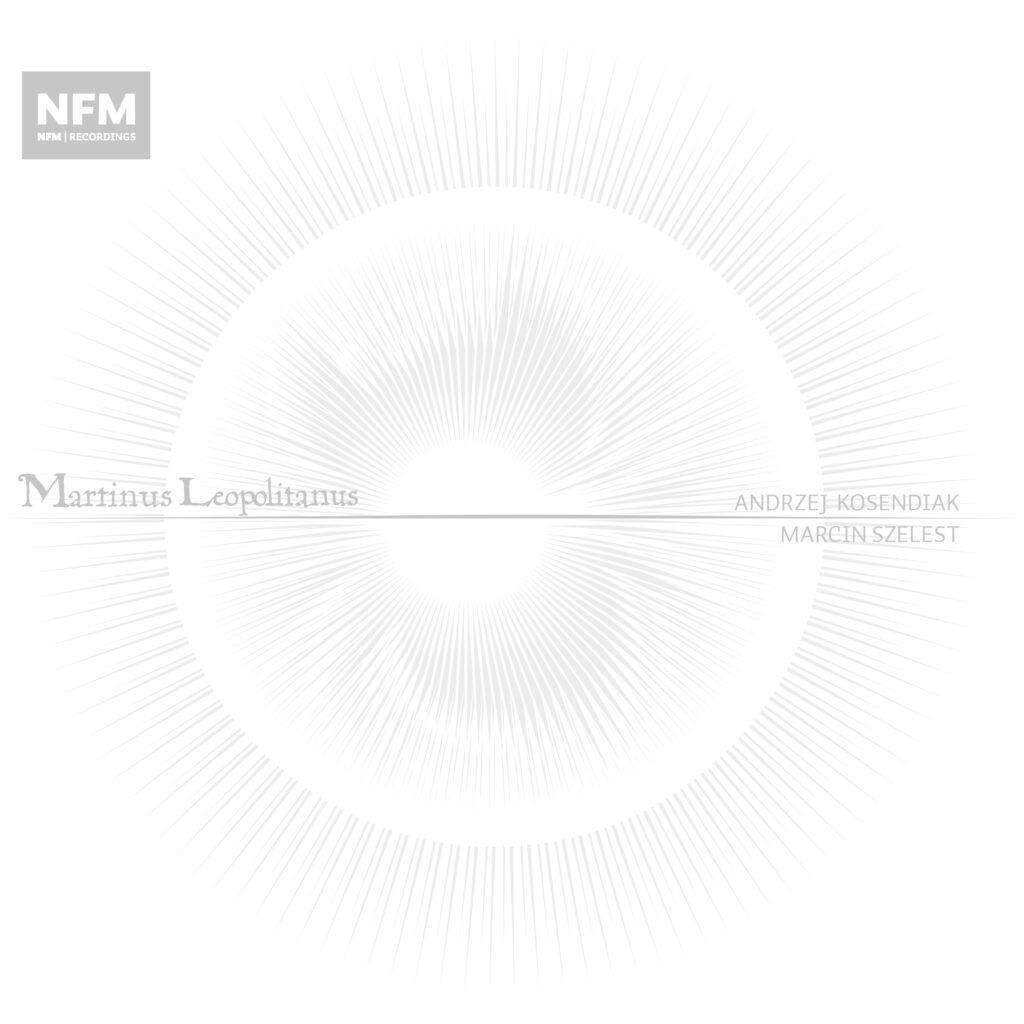 Marcin Leopolita – Musica Liturgica
PERFORMERS:
Andrzej Kosendiak – conductor
Wrocław Baroque Ensemble:
Piotr Olech, Daniel Elgersma – countertenors
Maciej Gocman, Florian Cramer – tenors
Tomáš Král, Jaromír Nosek – basses
Marcin Szelest – organ of the Basilica of St Andrew the Apostle in Olkusz
RELEASE DATE: 04/2023
CATALOGUE NO. ACD 314
GENRE: choral music/vocal ensemble
DESCRIPTION
We present to you the twelfth album with Old Polish music, this time from the 16th century. The direct inspiration for its recording was the invitation of Wrocław Baroque Ensemble to Lviv, Kyiv and Vilnius in the autumn of 2021. At that time, we included fragments of Missa Paschalis by Marcin Leopolita and the Requiem Liturgy by Mykola Dyletsky in the programme of the concerts. It turned out that it was Leopolita's composition that caused the greatest stir among the listeners, especially during the concert at the Cathedral of St Alexander in Kyiv. Then the decision was made to record this work, which so delighted us with its compositional mastery.
Few of Leopolita's works have survived, so the idea of recording Missa Paschalis quickly turned into a project to record the composer's complete works. All surviving compositions, apart from the mass, have been preserved in the form of organ tablatures. That is why I asked Marcin Szelest to cooperate on this project and to perform Leopolita's works preserved in a tablature for organ. During the discussion on the shape of the record, we agreed that in the second part it would take the form of a liturgy; the choice of organ works that are not Leopolita's pieces, as well as the arrangement of the whole was made by Marcin Szelest.
The album was recorded in Olkusz, in the acoustically wonderful interior of the Basilica of St Andrew the Apostle, where there is a historical organ built in the first half of the 17th century by Hans Hummel and Georg Nitrowski. In this way, the collection of recordings devoted to the music of the Polish-Lithuanian Commonwealth, prepared by us, has added another artist and another music centre, as well as outstanding works of Renaissance polyphony. Lviv, where Leopolita was born and to which he returned at the end of his life, was then a very important music centre, situated at the crossroads of various cultures and religions. This time, Wrocław Baroque Ensemble performed in an all-men line-up, which is a reference to the 16th-century performance tradition.
Andrzej Kosendiak
TRACKLIST
LISTEN
Może Ci się spodobać również: