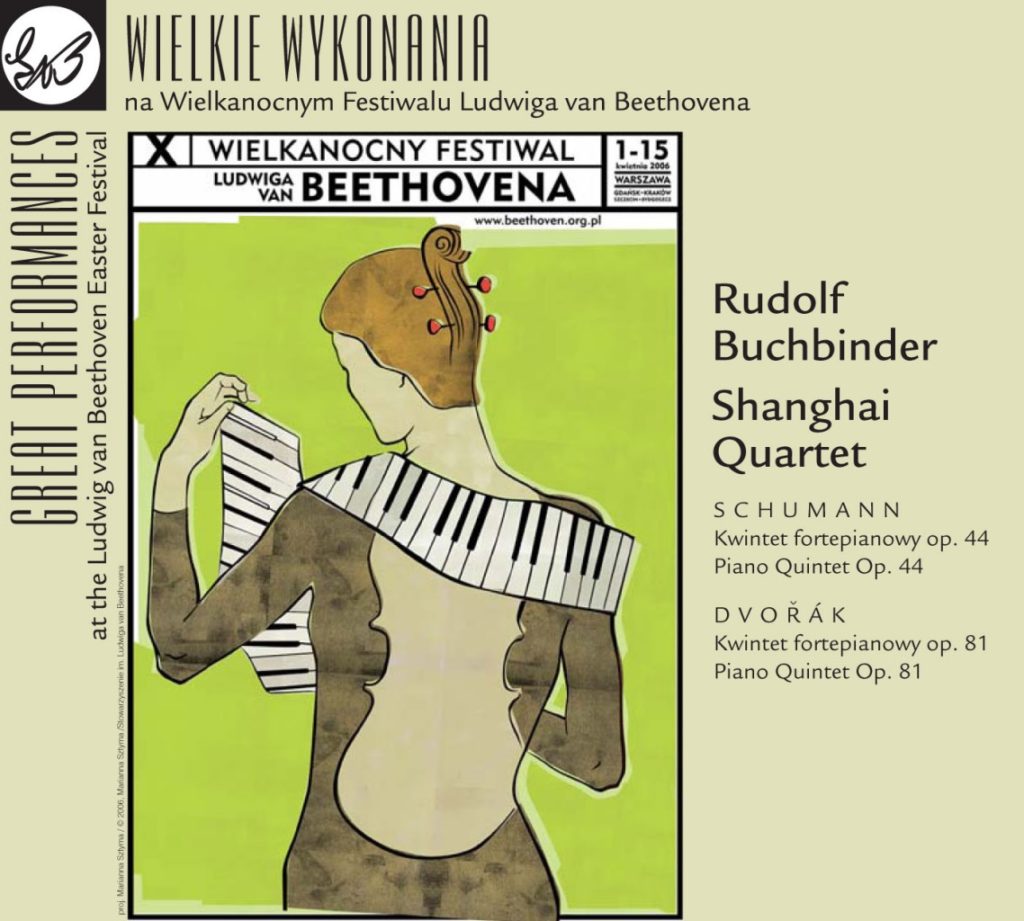 Ludwig van Beethoven Easter Festival
DESCRIPTION
Robert Schumann Piano Quintet in E flat major Op. 44 (1842)
The piece was created in the happy first period of Schumann´s marriage with Clara Wieck. It was also dedicated to her and first performed with her participation in Leipzig on 8th of January 1843. The work is compact, with perfectly balanced proportions. It exhibits all the assets of Schumann´s inventiveness and technique. It is also easy to discern there the models later used, in their own works, by artists of the next generation: Brahms, Dvořák and Saint-Saëns.
Antonín Dvořák Piano Quintet in A major Op. 81 (1887)
In Dvořák´s oeuvre, Quintet in A major marks yet another return to Czech folk music inspirations, a music known to him since his childhood, spent on playing in Master Liehmann´s band in the town of Zlonice. Yet Dvořák has now gone beyond the phase of Slavonic Dances, written solely due to the pressure of Simrock, the publisher from Berlin. Dvorák has already produced such masterpieces as Stabat Mater and Symphony No. 7, he enjoys his international fame and he now writes whatever he thinks fit. He now looks upon folk music as a mature artist who cares for the development of his craft. This will finally lead to Piano Trio Op. 90 nicknamed "Dumky", a work like no other, where the way of treating the folk material is closest to Bartók rather than to any composer of the 19th century. Yet it is already while working on his Quintet that the composer understood that classical forms were slowly becoming of no use for him.
Maciej Negrey
TRACKLIST
LISTEN