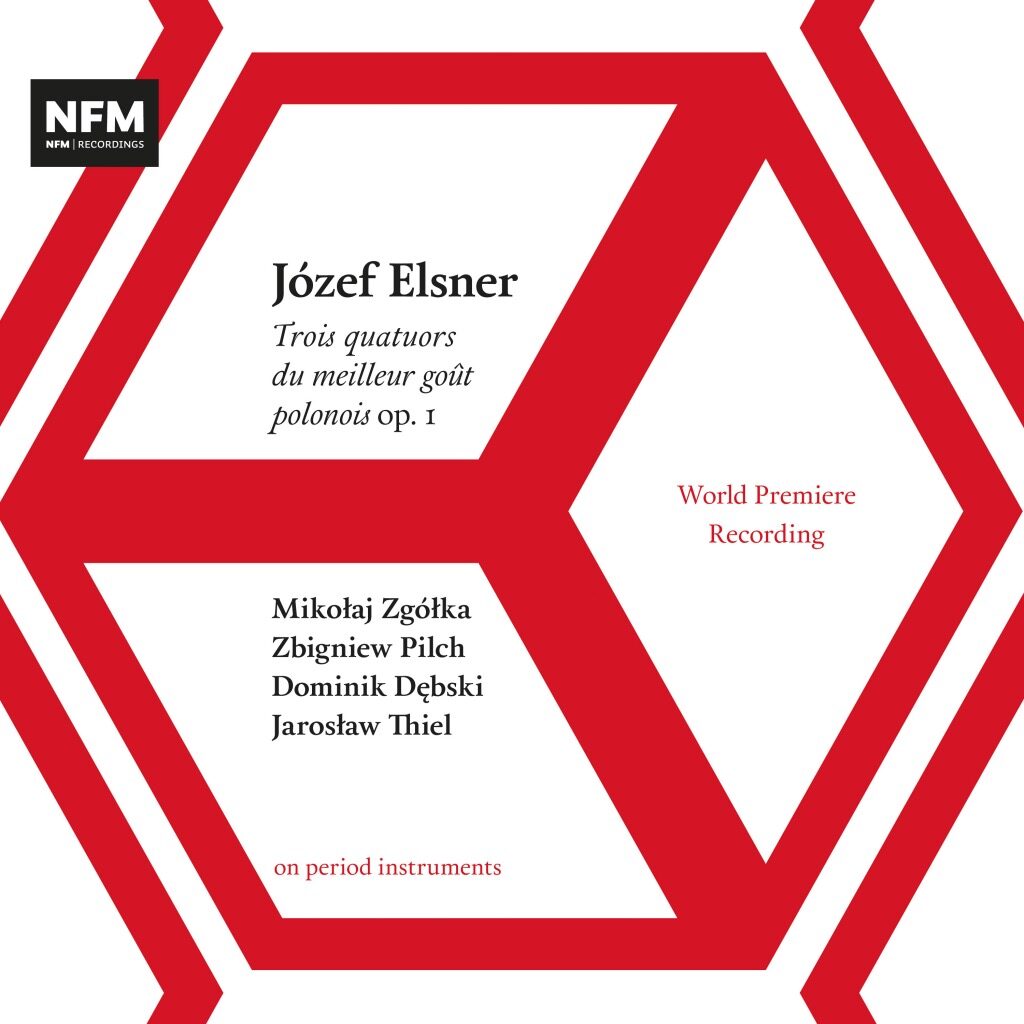 Józef Elsner – Trois quatuors du meilleur goût polonois
ARTISTS:
Mikołaj Zgółka – 1st violin
Zbigniew Pilch – 2nd violin
Dominik Dębski – viola
Jarosław Thiel – violoncello
RELEASE DATE: 02/2021
CATALOGUE NO. ACD 279
GENRE: chamber music
DESCRIPTION
For every musician and music lover, discovering a new work is a great joy and satisfaction. Moreover, if it comes from the distant past, and we know that for some reason it was not available to contemporary listeners until recently, the emotions associated with its restoration grow.(…) It is no different in the case of the String Quartets Op. 1 by Józef Elsner. (…)
Thus, 220 years after their publication, we can once again enjoy the exceptional, surprising and satisfying music. It should be mentioned that the three quartets 'du meilleur goût polonois' (in the best Polish taste) were written by a composer who was quite extraordinary a personality in the history of Polish music. The enormous effort taken to develop Polish music, the establishment of the first music conservatory in Warsaw, the organization of plethora of concerts, and journalistic activity – all these factors made the composer's life unique. His love of Polish culture, especially folklore and musical tradition, had a significant impact on his entire compositional output, as well as on his place at the forefront of Polish composers. The String Quartets Op. 1 – recorded on this album for the first time in history – are a quintessence of the Polish style. This style is woven into fully fledged musical forms characteristic of the turn of the 17th and 18th centuries.
Mikołaj Zgółka
TRACKLIST
LISTEN