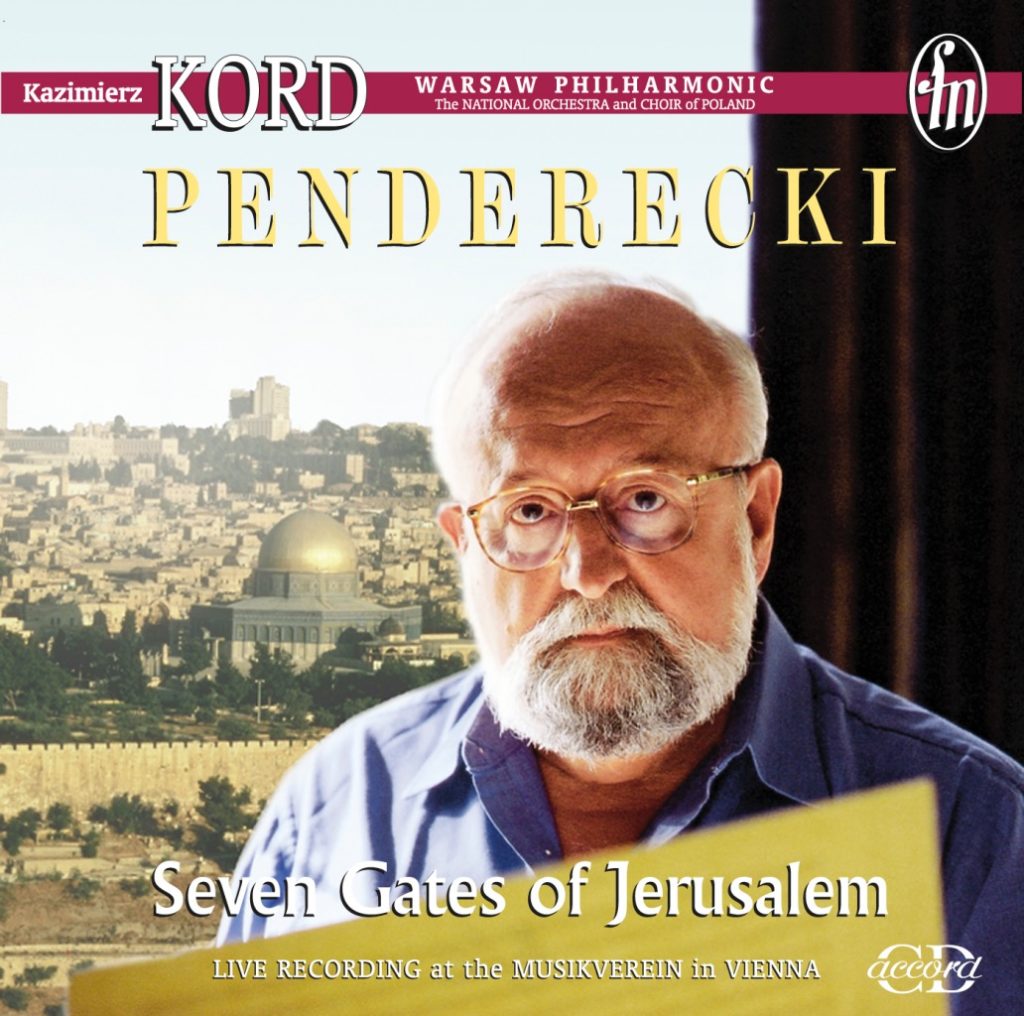 Krzysztof Penderecki - Seven Gates of Jerusalem, live, Musikverein, Vienna
DESCRIPTION
The work was composed in 1996 for the city's three thousandth anniversary and in formal terms, is a sevenmovement work based on psalms and selected passages from four books of the Old Testament. It was premiered in January 1997 in Jerusalem and the third performance was done for the purposes of the present recording. With this work Krzysztof Penderecki continues a course set by his earlier monumental oratorios: The Passion According to St Luke (1965), Matins (1970), the Polish Requiem (1984) as well as the Canticum Canticorum Salomonis? a 1973 chamber work, though in musical terms it obviously bears a much closer relation to recent pieces.
The potential of the imposing cast consisting of five solo singers, a reciter, as well as three choirs and an orchestra with a very expanded percussion section, are used to full advantage producing a sound at once monumental and organic. Splendor and dignity are the qualities apparent upon a first encounter with this work.
Jerusalem – the holy city of some of the world's major religions, is a symbol of endurance, the power of rebirth and the creative faculty but also a place of decline, conflict and danger. So it is described in the Bible and thus we see it today – as if time were irrelevant in the face of the basic qualities of the city's inhabitants, unchanged since the loss of original innocence. In this amalgam of religious elevation and hatred, the noble love of ideals and destitution, nobility and helplessness in the struggle against evil, and the sense of human community becomes tangible and unavoidable like destiny itself. Consigned to frailty, humanity can only find solace in faith which helps rebuild what had been destroyed in the fall. Yet even faith when blindly pursued, can be conducive to destruction. It is therefore not enough to believe, one must also love – such is the lesson the fate of Jerusalem teaches us? a lesson Krzysztof Penderecki made the substance of his work.
Grzegorz Michalski
TRACKLIST
LISTEN