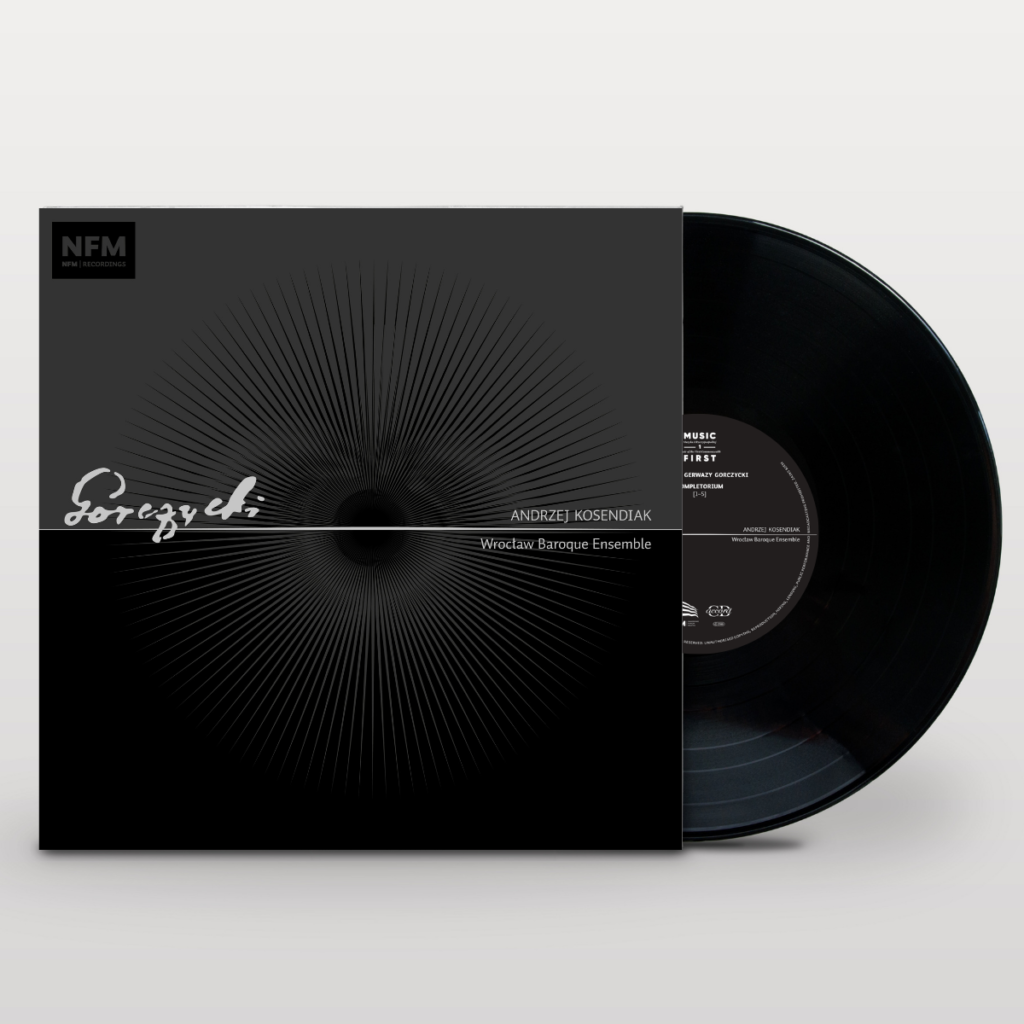 Gorczycki - Completorium LP
DESCRIPTION
Completorium, presented in this recording, is one of the most extensive and well-known works by Gorczycki. It is a musical setting of selected parts of the compline, i.e. the last service of the canonical hours, which was celebrated every day before going to bed. (…)
In the Roman Catholic tradition, the end-of-day prayer appeared no later than in the early Middle Ages, and has not changed significantly since then, until the reform of the breviary in the 1970s. Contrary to other canonical hours, it consisted mainly of permanent elements, the same that were included in Gorczycki's settings: four psalms containing allusions to the end of the day and rest (Ps 4 Cum invocarem, Ps 31[30] In Te Domine speravi, Ps 91[90] Qui habitat, Ps 134[133] Ecce nunc benedicite), a hymn (Te lucis ante terminum), a responsorium breve (In manus tuas) and the canticle of Simeon (Nunc dimittis, Lk 2:29–32) with an eschatological message – at the end of the day one must be ready (like the saintly old man from Jerusalem) to end the earthly journey. The whole was closed with one of the four Marian antiphons, selected depending on the period of the liturgical year. The service was rather modest, the psalms were usually sung without antiphons, and the New Testament canticle was usually performed with a fixed antiphon, only exceptionally changed during the year.
In Gorczycki's time, the liturgy of the hours was celebrated in the cathedral according to the rite of the Roman curia, which at the end of the 16th century replaced local Kraków customs. (…)
Gorczycki's Completorium was composed for a line-up very often used in Central European religious music of that time: a four-part vocal ensemble, two violins, two natural trumpets (clarino) and an organ, the part of which was notated, according to a convention of that time, in the form of a figured bass. A pair of trumpets only appear in the first and last movements, and one of them plays in the fourth psalm (Ecce nunc benedicite); although their parts are marked in the source as non-obligatory (ad libitum) and at times they double the violins, the presence of wind instruments is very important for the colour of the composition.
TRACKLIST
LISTEN