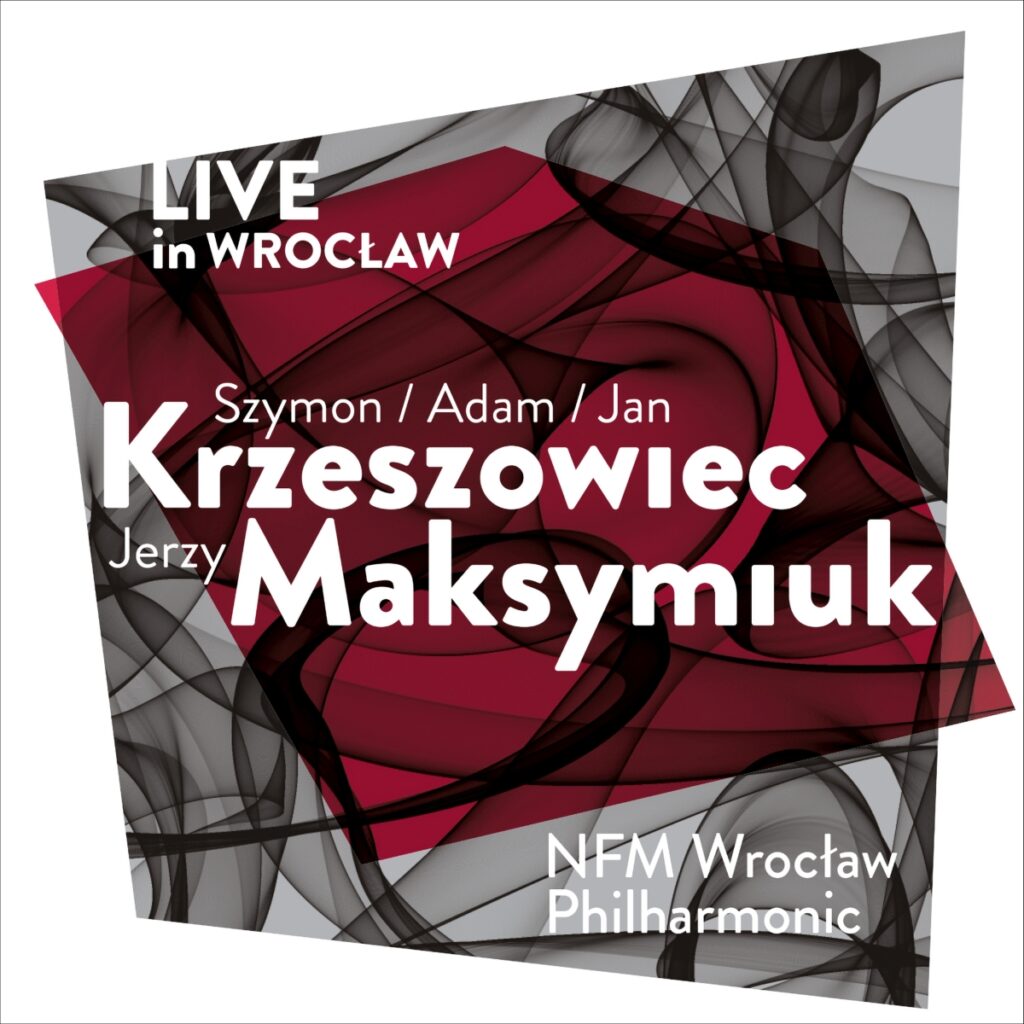 ARTISTS:
Szymon Krzeszowiec – violin
Adam Krzeszowiec – cello
Jan Krzeszowiec – flute
Jerzy Maksymiuk – conductor
NFM Wrocław Philharmonic
RELEASE DATE: 07/2022
CATALOGUE NO. ACD 295
GENRE: solo concert with orchestra
DESCRIPTION
"We wish to dedicate this album to our Parents, Anna and Henryk, who taught us to love music and derive joy from its daily presence in our lives.
We owe our special thanks to Maestro Jerzy Maksymiuk, who has inspired us for many long years with the sincerity of his musical expression. Our joint concerts are invariably a source of artistic satisfaction."
Szymon, Adam, Jan Krzeszowiec
The CD was recorded on 19th March 2021 in the Main Hall of the Witold Lutosławski National Forum of Music during a concert held as part of 75 Years of the NFM Wrocław Philharmonic.
TRACKLIST
LISTEN