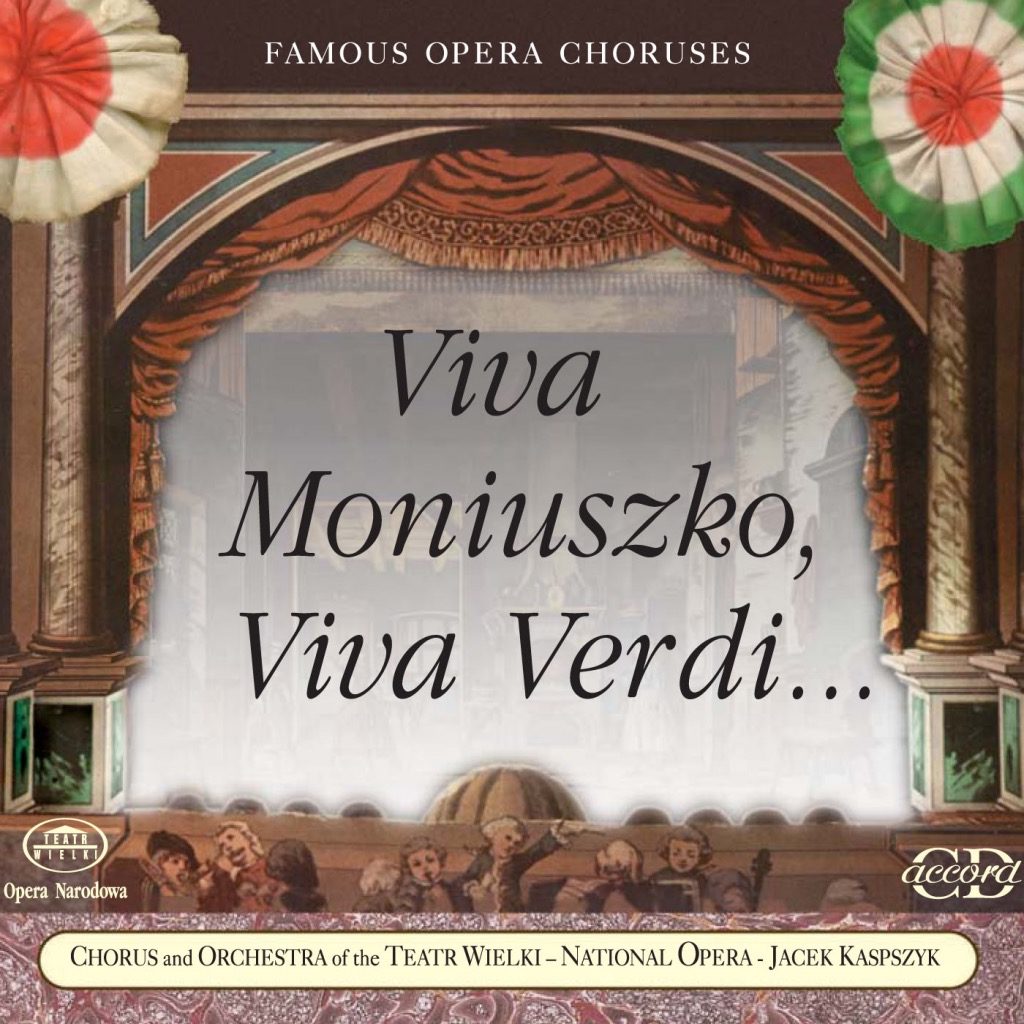 Viva Moniuszko, Viva Verdi
ARTISTS:
Beata Ułas – soprano
Agnieszka Wolna – alto
Izabela Cybulska-Adamus – alto *
Jakub Jarmuła – tenor **
Chorus and Orchestra of Teatr Wielki – National Opera
Jacek Kaspszyk – conductor
Bogdan Gola – chorus master

RELEASE DATE: 1999
CATALOGUE NO. ACD 095
GENRE: choral music / vocal ensemble, opera music, symphonic music
DESCRIPTION
Viva Moniuszko, Viva Verdi is a excellent present for all lovers of choral opera music. It is a collection of the most beautiful choruses (from operas such as The Haunted Manor, Halka, Traviata, Aida, Nabucco, Rigoletto) performed by the soloists and choir of the National Opera under Jacek Kaspszyk. This tasteful album is yet another proof of the class and versatility of the orchestra and its conductor.
TRACKLIST
LISTEN