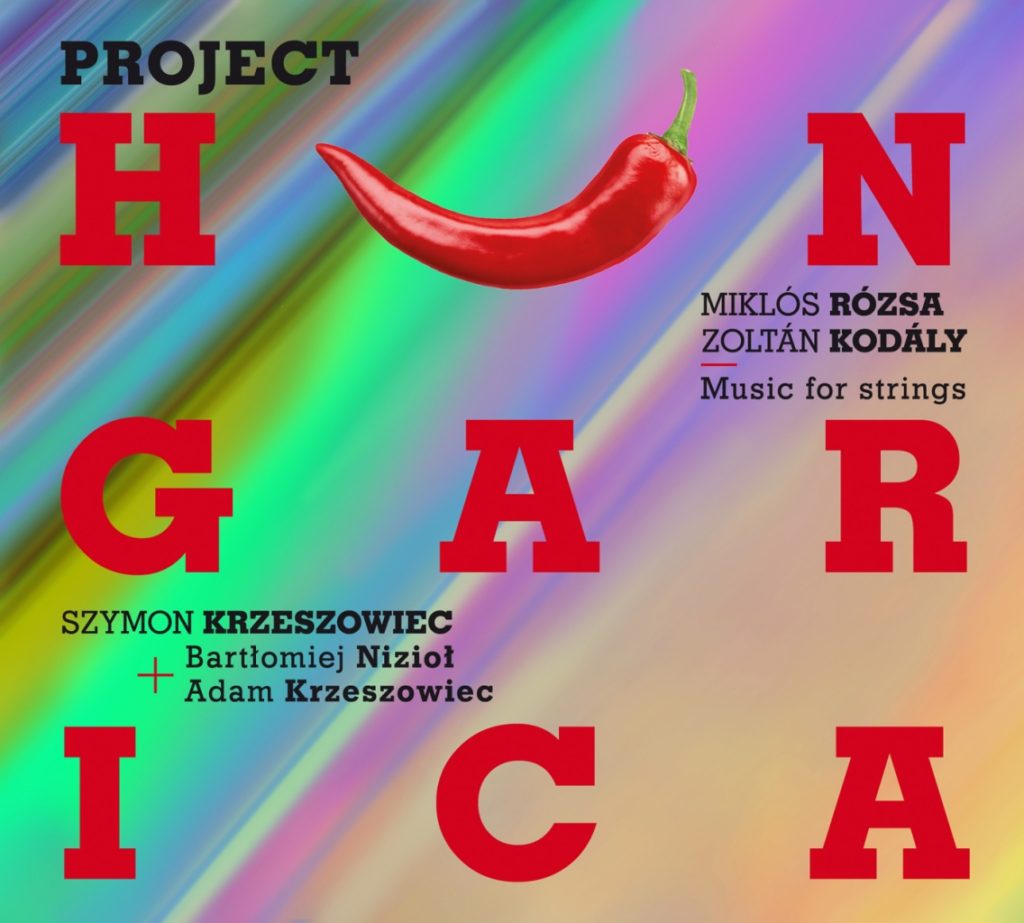 ARTISTS:
Szymon Krzeszowiec – violin
Bartłomiej Nizioł – violin
Adam Krzeszowiec – cello

RELEASE DATE: 05/2016
CATALOGUE NO. ACD 226
GENRE: chamber music
DESCRIPTION
Duo Op. 7 for violin and cello was written by Zoltán Kodály (1882–1967) in 1914. This is masterful music. Both instruments display the whole expressive and technical range. There is no show-off whatsoever, and still the richness of the ideas is truly dazzling. Kodá ly draws the very peculiar blend of rhapsodic melancholy and dance-
-like vigour from the Hungarian folklore. We can remember to what use Franz Liszt would put these contradictions, sharpening them up, to bring the audience to their knees. Kodály tames these contradictions without hiding himself in the undogmatically classic forms, remaining calligraphic and calm in his eruptions, although the heat of the music makes it white-hot. Its language is a conglomerate of folk modalisms and tonality broadened up to the verge of disintegration. The Art-Nouveau whiplash undulation intertwines with impressionist colour and vivacious motorics.
Miklós Rózsa (1907–1995) is known, above all for his fi lm music, awarded three Oscars. However, his path to Hollywood, where he lived from 1939, was a winding one and it ran through, so to speak, the tops of classical music. Rózsa was fascinated by music since his childhood. (…) Viola soon appeared in the scope of his practice.
As an eight-year-old kid, Rózsa played the violin on stage and also tried his hand at composing. At one point, he undertook musical studies in Budapest, but finally decided this was not the right place for him. Cosmopolitan by nature, he found the musical atmosphere of the Hungarian capital – represented by a conservative faction and a modernist one (with which he had much more affi nity) – rather patriotically oriented, not very much to his liking.
Marcin Trzęsiok (Translation by Krzysztof Osiejuk)
TRACKLIST
LISTEN