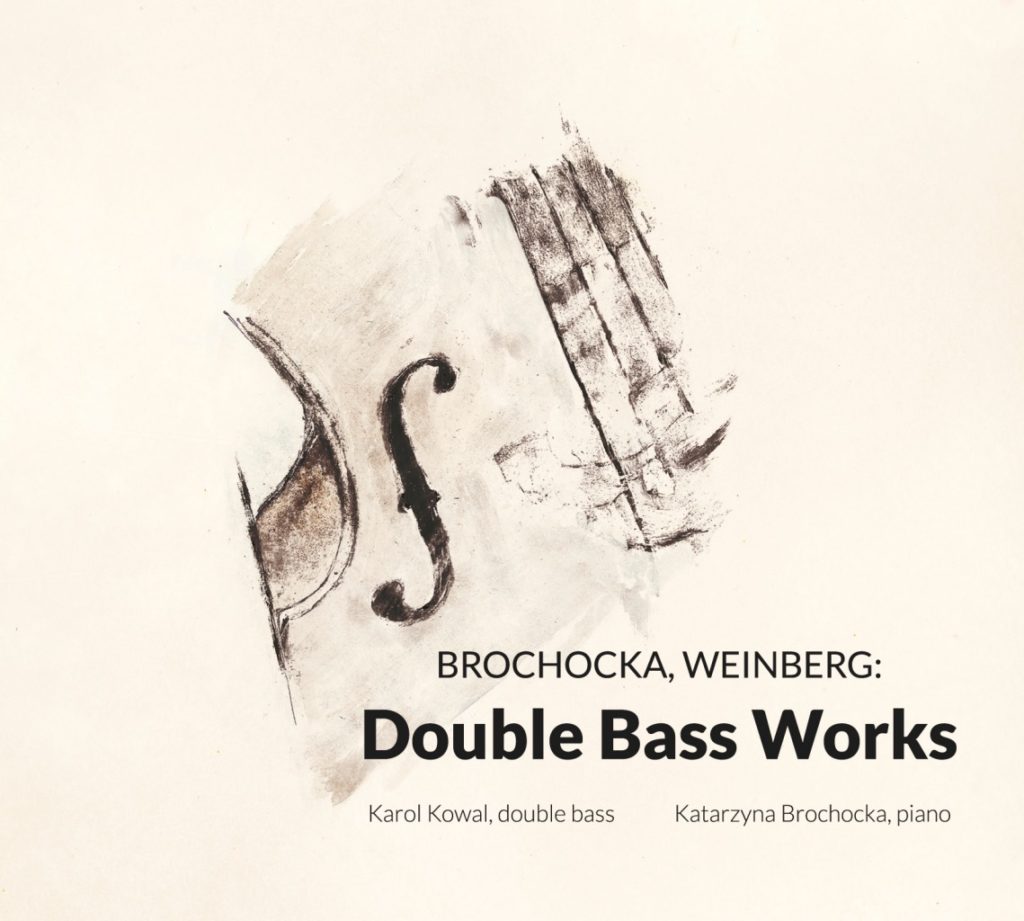 Brochocka, Weinberg: Double Bass Works
DESCRIPTION
This album features virtuosic and highly expressive new music for the Double Bass, written by two Polish composers. It contains the premiere recordings of works by award-winning composer Katarzyna Brochocka, as well as a novel interpretation of a unique piece by forgotten genius Mieczysław Weinberg.
Polish double bassist Karol Kowal has chosen challenging repertoire for his debut album, recorded together with composer and pianist Katarzyna Brochocka. On the disc, released by CD Accord Music Edition, one can find three compositions by Brochocka, whose works have recently gained international recognition. Composer of critically acclaimed chamber operas, Brochocka is represented in this album by her Sonata for Double Bass and Piano, Suite for Solo Double Bass (Pas de Basse) and by her Double Bass Concerto (here recorded in its version for piano and bass).
Brochocka's music is paired with a piece written by a composer whose music is one of the greatest revelations in recent years. A close friend of Shostakovich, Weinberg was a Polish-born Jew who escaped Nazi terror in World War II, only to be trapped by the Soviet regime. Due to government restrictions, public performances of his music were forbidden for a long time, and now his enormous output is finally being rediscovered. The Sonata for Solo Double Bass, Op. 108 is Weinberg's only work written for this instrument. The piece shares common dramatic aesthetics with Brochocka's works, together creating a fascinating combination of passionate and intellectually provoking music – music that no one would expect to hear performed on the double bass.
TRACKLIST
LISTEN