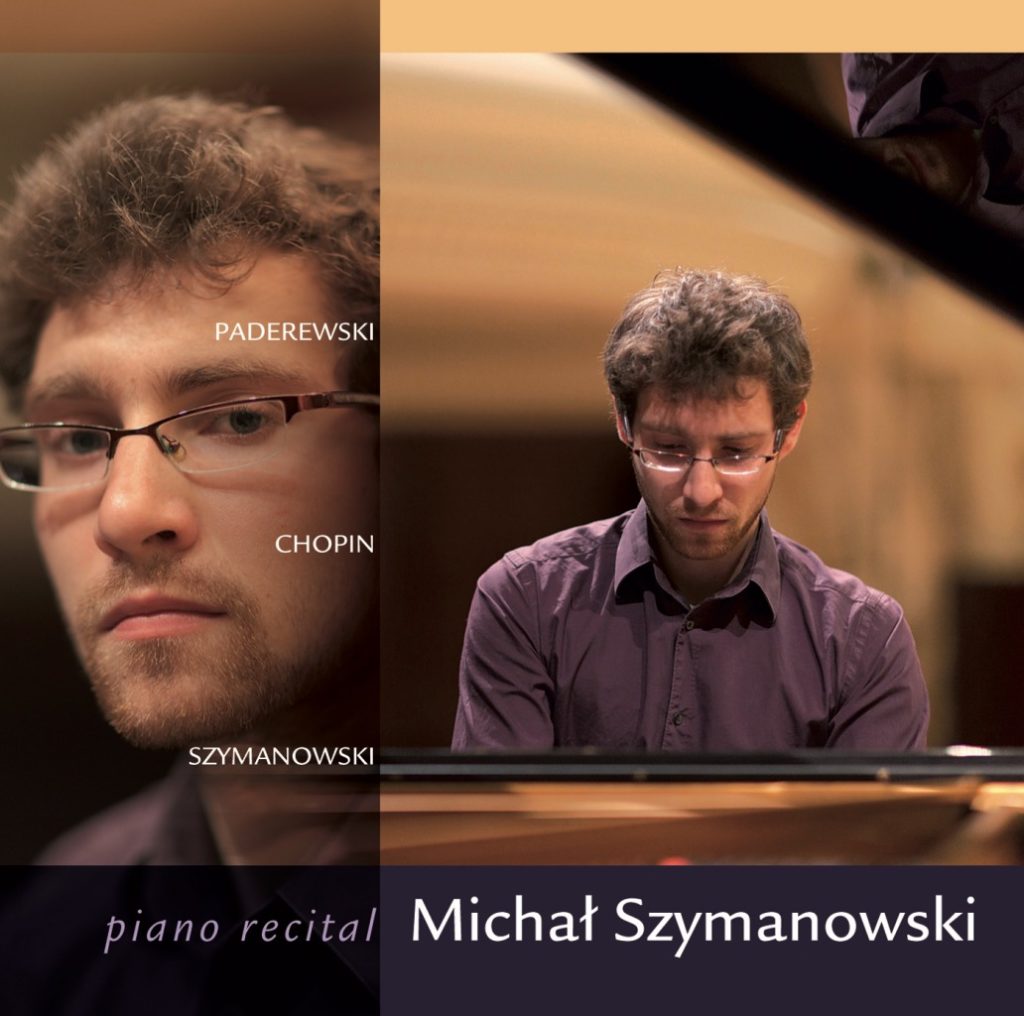 Michał Szymanowski - Piano Recital
DESCRIPTION
Michał Szymanowski is an exceptional piano talent. I first met him during the Internatio­nal I. J. Paderewski Piano Competition in Bydgoszcz last year, where he scored a success winning the distinguished third prize. Throughout the competition, he invariably demon­strated concentration, wonderful control over the musical material, and excellent preparation, both with respect to technique and musicianship. Most of all, he proved to every­one that he has few equals at interpreting Chopin. He played Chopin's music in a frank and natural manner, with great emotional involvement. I remember how serious and almost monumental his interpretation of Fantasy in F minor Op. 49 appeared, how smooth and animated – his Nocturne in D flat major Op. 27, and his Ballade in F major with the beautiful, lyrical narrative in the introduction, the splendid tempestuous development and the strong punchline. All wonderfully balanced, with calm and poetic narration in all the right places. As we can see also on this CD, Chopin is particularly close to his heart.  
Apart from the technique and outstanding virtuosity, Michał Szymanowski also impresses his audience with rare musicality. He is a creative, thoughtful instrumentalist, playing with great poise despite all the expressive traps of his repertoire, which definitely contributes to the quality of his interpretations. Considering his performance at the 16th International Chopin Competition in Warsaw, there is no doubt that Szymanowski is one of the best, most original Polish pianists of the youngest generation. He has a broad and open perspective on the world, and presents himself as a refined and versatile artist, which is also evident when one looks at his varied repertoire.
During the Paderewski Competition, he presented extremely rich and captivating interpretations of works by other composers, such as Liszt's Ballade in B minor, which he played lyrically, pensively, but also dramatically and solemnly, and in which he had even more chances to demonstrate his virtuosity. What is more, he masterfully handled the form of that complex, epic, rarely performed piece. He also felt very much at home in Scriabin's music. He went through the veritable emotional thickets of Fantasy Op. 28 with passion, completely absorbed in its expressive charm. He also gave me great joy with his performances of works by the patron of the competition in Bydgoszcz, Ignacy Jan Paderewski. Apart from Legend Op. 16 No. 1, especially the Polonaise in B major Op. 9 No. 6 turned out to be his showpiece. The virtuoso dash, technical precision, the sweetness of the lyrical passages and the much needed, scherzo-like, almost diabolical vigour of the polonaise rhythms – all dazzled the audience. In my view, he should have received the highest prize for his performance of that composition, so unjustly neglected by Polish pianists.
Then there was more – Bach, performed wisely and in an informed manner, with proper poise, and in the semi-finals: two great sonatas by Schumann and Brahms. The artist perfectly handled the difficulty, especially in the latter composer's Op. 5, playing energetically, convincingly, impressively, and presenting a unique creation in the slow movement. It was a remarkable performance, whose crowning point was the lively and dynamic interpretation of Prokofiev's Concerto No. 3 in C major.
It was with genuine joy that I greeted the news of Michał Szymanowski's first CD release.  And so – here it is, for us to listen to, judge and exchange opinions. I am glad that the pianist has chosen to present himself in such wide, difficult and varied repertoire. I wish you a rich artistic feast!
Adam Rozlach, Polish Radio, Programme One
TRACKLIST
LISTEN