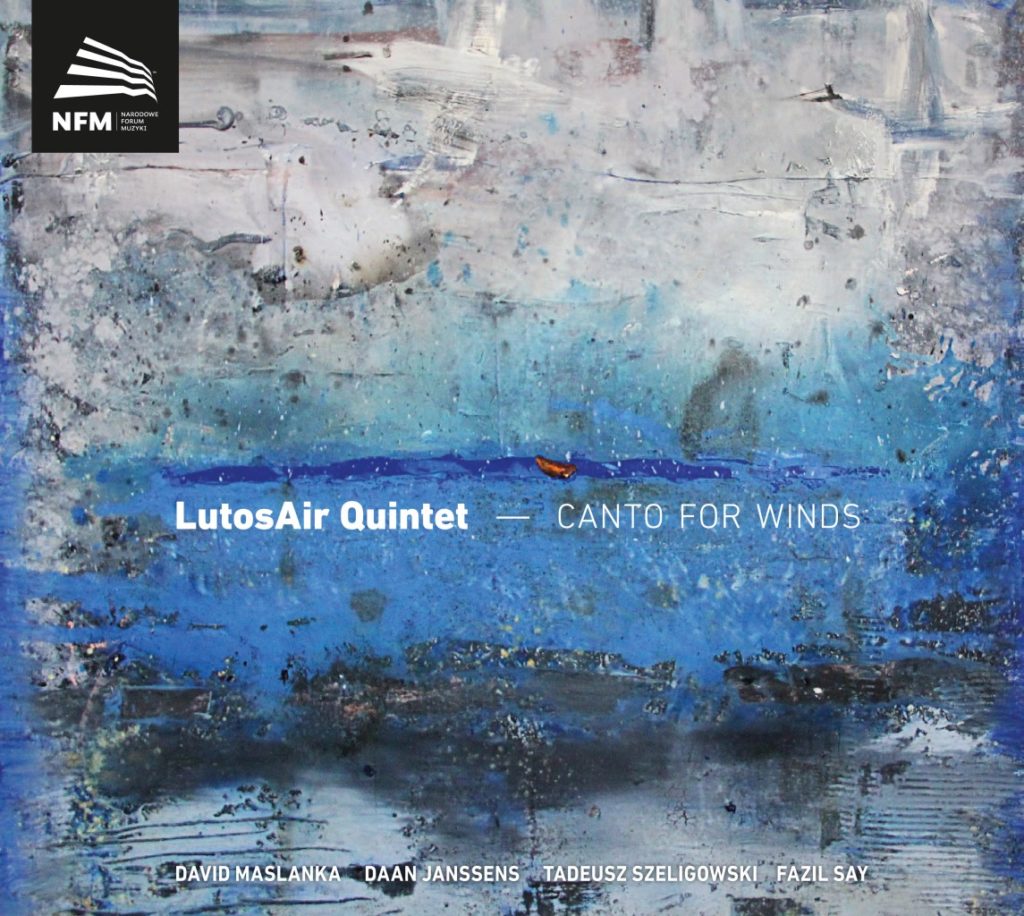 LutosAir Quintet – Canto for Winds
ARTISTS:

LutosAir Quintet
Jan Krzeszowiec – flute
Wojciech Merena – oboe
Maciej Dobosz – clarinet
Alicja Kieruzalska – bassoon
Mateusz Feliński – horn
RELEASE DATE: 06/2017
CATALOGUE NO. ACD 234
GENRE: chamber music
DESCRIPTION
Chamber music is seen as the highest level of initiation into music making, requiring from players both soloist talent and collaborative skills, a similar understanding of music, a creative atmosphere and sometimes even readiness to compromise. Composing for a wind quintet made up of a flute, an oboe, a clarinet, a French horn and a bassoon, because of their heterogeneous tones, diverse playing techniques and specific features of individual instruments, poses a big challenge to composers. Only in the 20th century did the tone colours of wind instruments begin to be seen as hugely inspiring and valuable, which resulted in composers writing more and more works for this line-up. Two works from the past century feature on this LutosAir Quintet album, alongside two works of new music, written in the 21st century. It is worth emphasising that it was the Wrocław-based quintet that performed the Polish premieres of compositions by David Maslanka, Daan Janssens, and Fazil Say.
What is of particular importance to the LutosAir Quintet members is choosing a repertoire that is diversified and intriguing. Both values can be discerned in the very sound of the ensemble, and the works presented on this disc prove that this heterogeneity is an advantage and brings an unusual wealth of colours to the listeners – this time in four perspectives.
Agata Adamczyk
Translation: Anna Marks
TRACKLIST
LISTEN