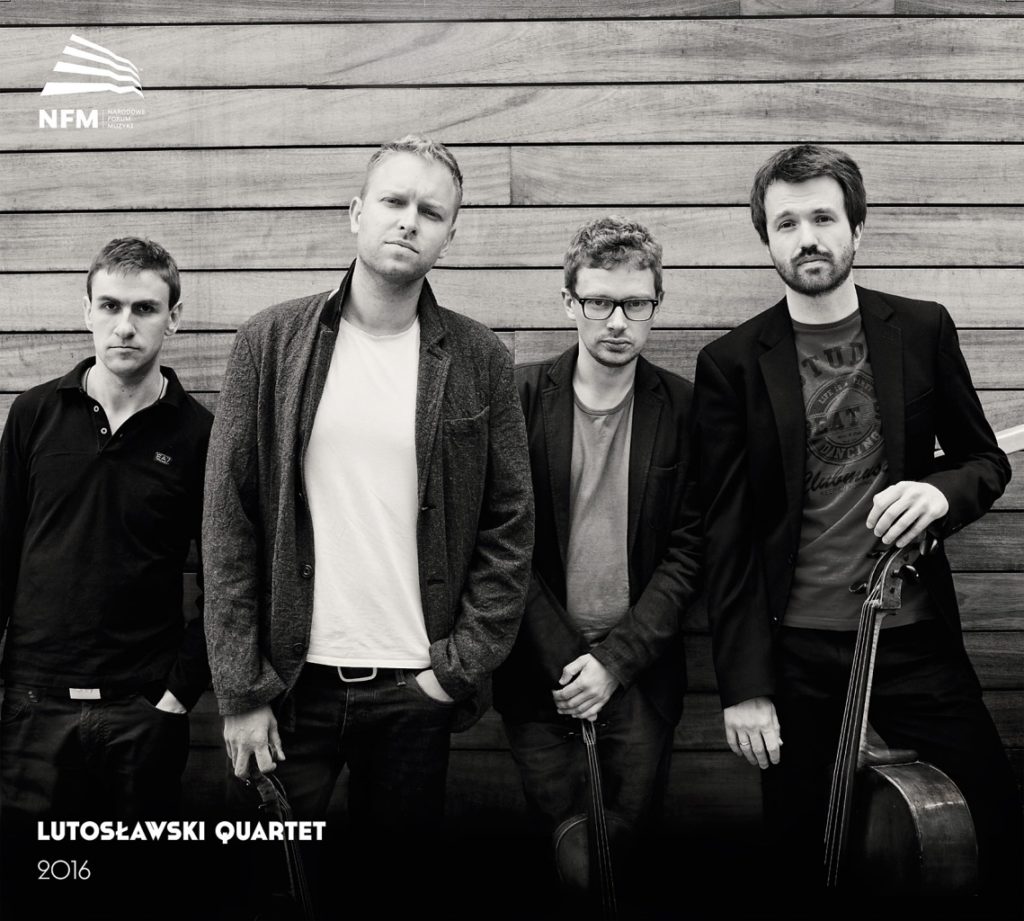 ARTISTS:

Lutosławski Quartet
Bartosz Woroch – violin
Marcin Markowicz – violin
Artur Rozmysłowicz – viola
Maciej Młodawski – cello
RELEASE DATE: 06/2017
CATALOGUE NO. ACD 233
GENRE: chamber music
DESCRIPTION
The idea of an album featuring works written specially to the Lutoslawski Quartet is strictly connected with the celebrations of the European Capital of Culture Wroclaw 2016. The release includes a CD album and a DVD.   
All the featured works were commissioned, composed and had their premieres in 2016, hence the name of the album: 2016.
2017 sees the 10th anniversary of the Lutoslawski Quartet. This release is a kind of summary of the decade of the Wroclaw-based quartet's activities. Over the 10 year, the quartet has presented mainly Polish chamber music on almost every continent. 
The Lutoslawski Quartet musicians collaborate with young Polish composers – this has led naturally to new works being commissioned dedicated to this ensemble. Each composer featured on the disc is closely connected to LQ: Andrzej Kwiecinski (his works were played by LQ musicians even before LQ was founded), Pawel Mykietyn (his String Quartet No. 2 has been included in LQ's concert programmes in Poland, Asia and North and South Americas), Marcin Markowicz (founder and 2nd violinist of LQ, whose previous String Quartet No. 3 was one of the most frequently played pieces in LQ programmes). 
The DVD introduces the idea and offers us a glimpse of the CD production process, including interviews with the musicians and fragments of recordings. 
TRACKLIST
LISTEN