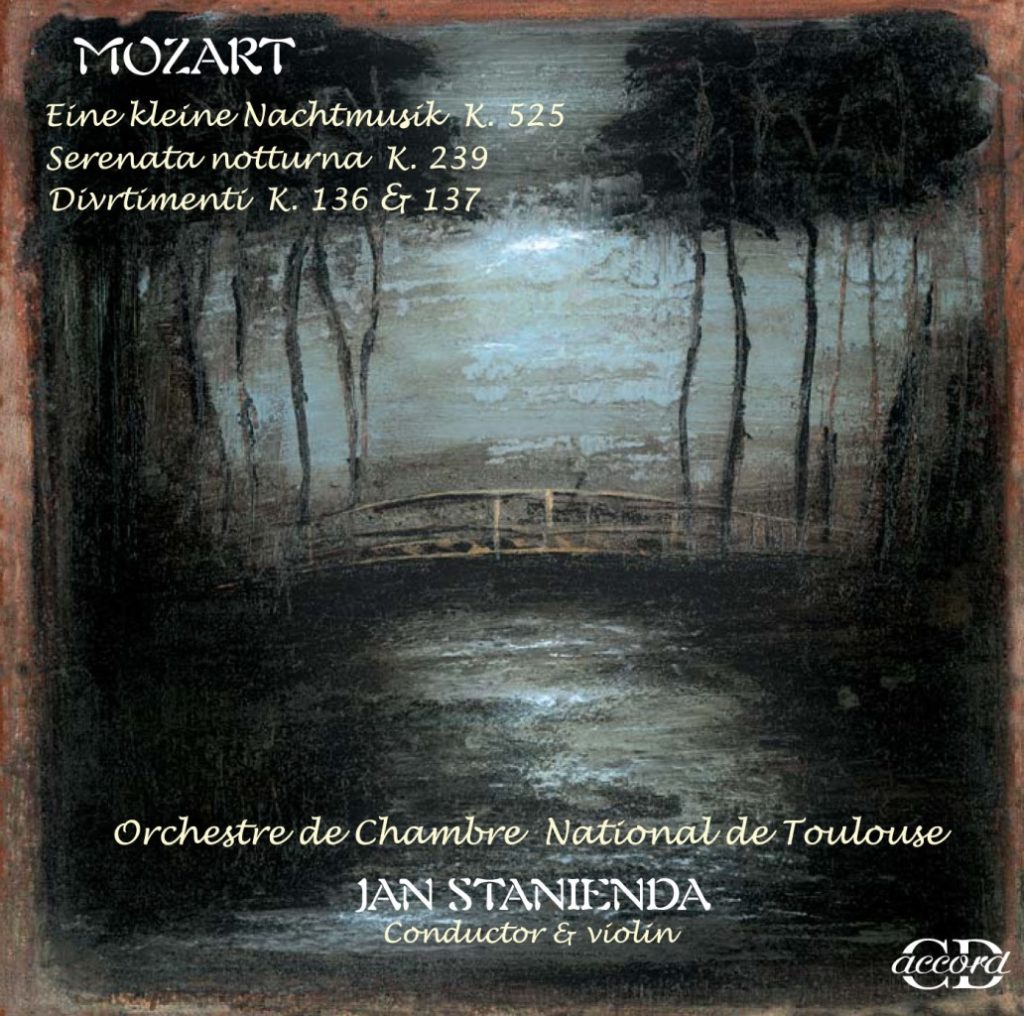 ARTISTS:
Jan Stanienda – violin, conductor
Orchestre de Chamber National de Toulouse
RELEASE DATE: 2001
CATALOGUE NO. ACD 092
GENRE: chamber orchestra
DESCRIPTION
Listening to the music in the contemporary concert halls, with concentration, we very seldom realize that numerous works, treated today as belonging to serious stream used to function as light music. Among others, these were the works to be performed in the outdoor, drawing−rooms and palaces. Such situations had not much in common with an atmosphere of the present day concerts. This record contains the works of that genre: light, serene, stripped of tragical elements, but at the same time without being of less artistry than other pieces. Of the vast Mozart's output, we have chosen the examples of highest accomplishment.
TRACKLIST
LISTEN