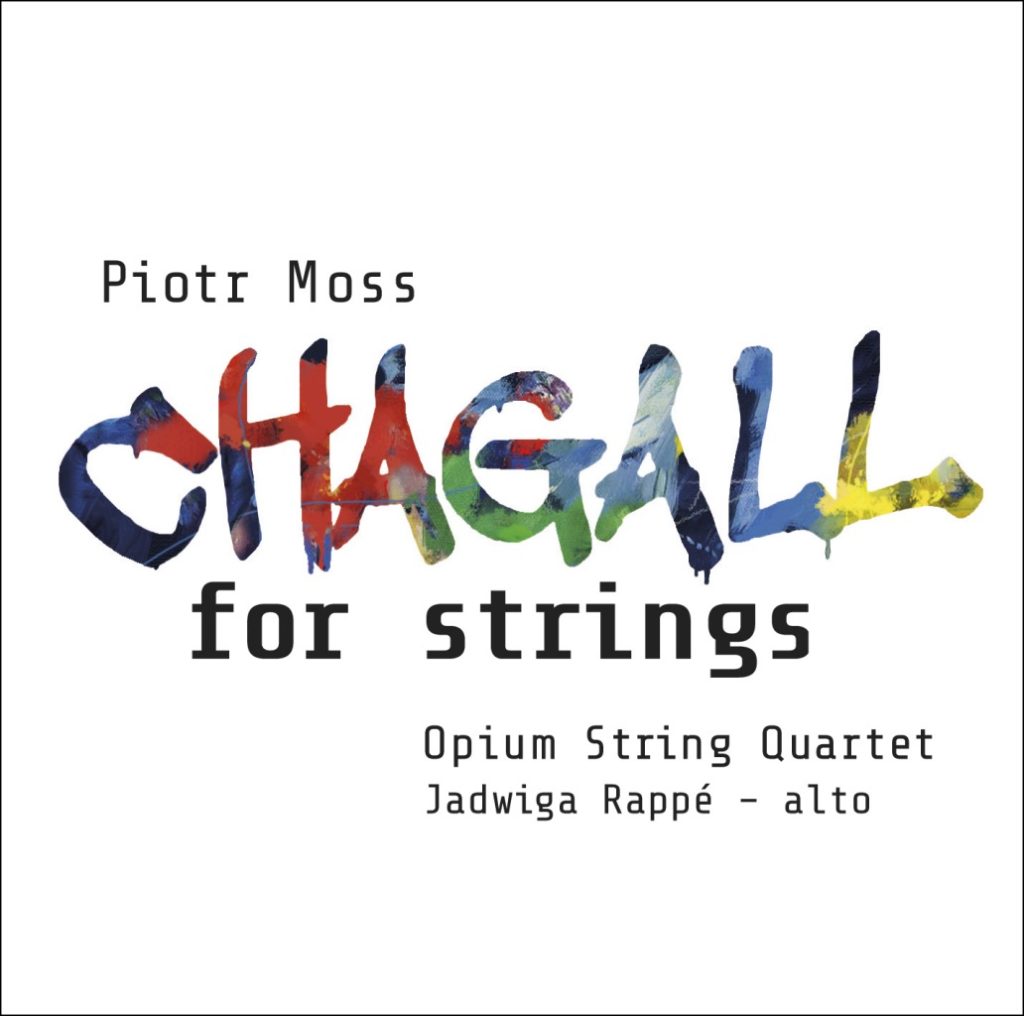 ARTISTS:

Opium String Quartet
Agnieszka Marucha – violin
Anna Szalińska – violin
Magdalena Małecka-Wippich – viola
Olga Łosakiewicz-Marcyniak – cello
Jadwiga Rappé – alto
RELEASE DATE: 02/2014
CATALOGUE NO. ACD 195
GENRE: chamber music
DESCRIPTION
Piotr Moss – a former student of Grażyna Bacewicz, Piotr Perkowski and Nadia Boulanger – brings into the 21st century a neoclassical legacy with its calligraphic understanding of style, its attention to harmonic design and its penchant for simultaneously crystalline and hybrid forms. Works featured in this recording have all the mentioned qualities but are also distinguished by a characteristic tone – of melancholy, albeit seemingly transformed into sanguine resignation.
Marcin Trzęsiok
In my compositions I am usually inspired by: poetry, literature, the music of other composers and theatre. "Chagall" – String Quartet No. 4 is one of my few works influenced through contact with the art of painting.

The music of the "Chagall" quartet is not an illustration of the artist's paintings in a literal sense. Instead it evokes their atmosphere, themes and rhythms. It was necessary for the work to contain many familiar and repetitive motifs from the artist's creative output as e.g.: a pair of lovers, a circus, war or events from the life of Russian Jews, which have found their re-mastered reflection in my music.

Individual movements of the work pertain to periods in the life of Marc Chagall as defined by art historians (his beginnings in Russia, first stay in Paris, October revolution, second stay in Paris and then America, final years in Paris). Although my music relates only indirectly to these events, moreover in a different
and achronological order, I think these allusions become perfectly clear to the listener.
Piotr Moss
TRACKLIST
LISTEN