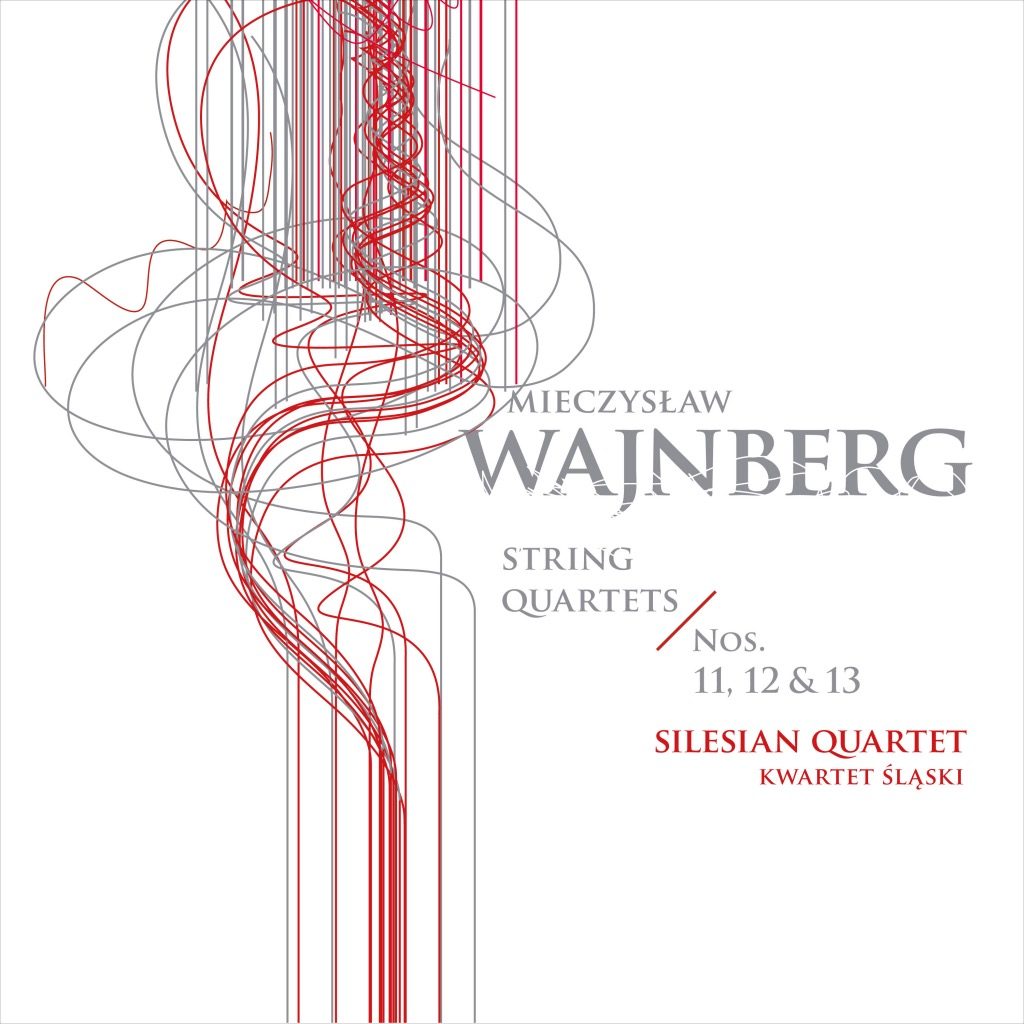 Wajnberg - String Quartets vol. 3
ARTISTS:

Kwartet Śląski
Szymon Krzeszowiec – 1st violin
Arkadiusz Kubica – 2nd violin
Łukasz Syrnicki – viola
Piotr Janosik – cello
RELEASE DATE: 04/2019
CATALOGUE NO. ACD 250
GENRE: chamber music
DESCRIPTION
The concert repertoire can be viewed as an ocean into which two distinct rivers flow. One carries music works inspired first and foremost by emotions. The ancient Greeks believed that music was born out of despair; the cries of Medusa in the face of imminent death inspired Athene to play moving tunes on her aulos. In most cases, it is the feeling of nostalgia, sadness, even the aforementioned despair (such as that which results from the sense of the tragic) that provides impulses for music composition. Wajnberg's string quartets presented on this CD clearly belong to this emotional current in music – especially the Eleventh and the Thirteenth. But ancient Greeks also told the story of Hermes finding the shell of a dried tortoise with a few tense sinews still left. When plucked, they produced sounds, which inspired the god to build a lyre. Here we come to the second river of repertoire – pieces of music born out of curiosity. This river swelled to great heights in the 20th century, when many artists sought new means of expression. Some innovative solutions can be found in Wajnberg's two quarters from his later period, particularly in the Twelfth.
         Mieczysław Wajnberg's imposing output of compositions includes 17 quartets, 22 symphonies, 9 concertos, 7 cantatas, more than 50 pieces of chamber music for various instrumental complements, as well as nearly 30 song cycles and 8 operas. Composing was 
In the autumn of 1939 and again in the summer of 1941 he nearly miraculously escaped death by fleeing the Germans, first from Warsaw, later from Minsk. Once in the Soviet Union, in early 1953 he fell victim to anti-Semitic purges and was only released from prison after Stalin's death. His closest family were murdered in an extermination camp, which was a trauma he had to live with till the very end. He recalled his lost fatherland, the country where he had spent his first 20 years, with nostalgia, confessing to one Pole in a conversation that the Warsaw days had been the "best and happiest" period of his life – a statement worth remembering in the context of many of his works.
Danuta Gwizdalanka
TRACKLIST
LISTEN