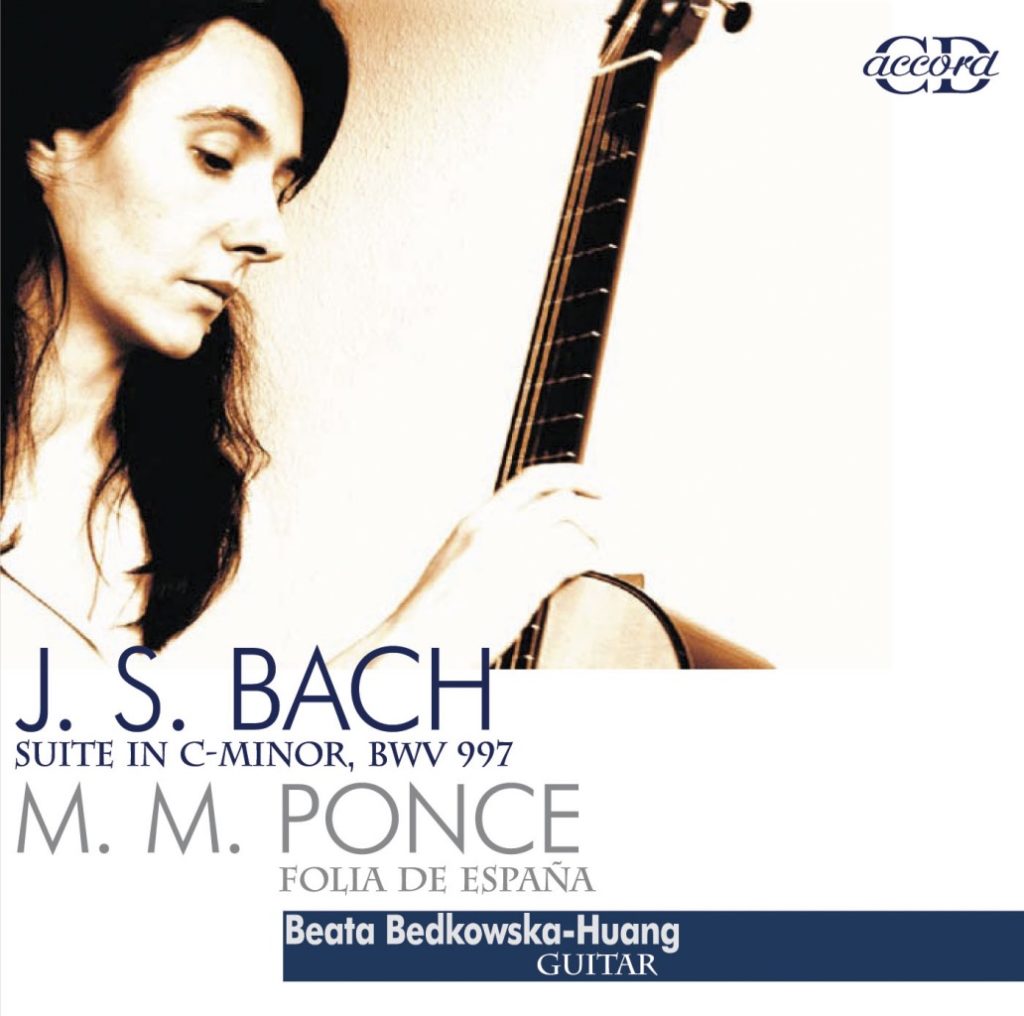 Suite in C minor, BWV 997, Folia de Espana
DESCRIPTION
Bach appears to have greatly appreciated the sound of the lute, since he owned at least two lute-harpsichords. All his "Suites for the lute" are supposedly composed for this type of keyboard instrument which produces a sound not unlike a lute. Thus, the suites almost inevitably incorporate at once the very different tendencies from keyboard and fingerboard music, which create their peculiar aura but also to the same degree make their interpretation difficult.
This applies particularly to the case of the suite in C minor. While J. C. Weyrauch transposed it for lute he left out the Fuga and Double, perhaps because they are too ungrateful to perform on the lute. However with the guitar it can reach an exceptional fragrance and colour. The Praeludio of this suite opens with a striking theme that grabs a hold of you. Although its appearance is clearly evident, one is left with a sense of deep curiosity. The idea is as simple as it is elusive. Through the whole movement, which continuously flows without any pause, a hint of renunciation spreads over the energetic rhythm. In the same way the treasure of Sarabande is timeless. Its melody can only be found, not made. The broadness of breath is arresting and at the same time freeing.
A da capo Fuga comes between the Praeludio and the Sarabande. Given the rigorousness of the form, the Fuga turns out to be relaxed in motion, and by no means archaic. It is quite charming to place beside it the fugue from Folia de EspaÚa by Manuel Maria Ponce. The music reaches its climax with the fugue following twenty variations. Each variation is well prepared and awaitingly gives way to the later one. Thus all the competencies of the solo-guitar are able to be exhausted without any ostentatious display.
This unparalleled composition of Ponce is virtually an homage to the guitar and brings out the utmost multiplicity of colours. Nonetheless, a purging melancholy lingers over the whole work. Once Segovia is said to have suggested to Ponce to compose in a brighter and more optimistic hue, since his music sounded too sombre to him. It is however more remarkable that Ponce, while giving each variation an individual character, always goes one step further with a sense of balance. The richly nuanced inwardness lends the variations a unique intensity, which keeps it from being merely subjective. This masterpiece of Ponce is called the Old Testament of the guitar repertoire, and I find it a fitting epithet, in so far as this work encompasses the whole world. The variations call forth the most different images with manifold varied tastes. At the end a marvellous wind, with which we are all somehow acquainted, carries everything away. How strange it is, that such a happening should take the form of a fugue!
TRACKLIST
LISTEN