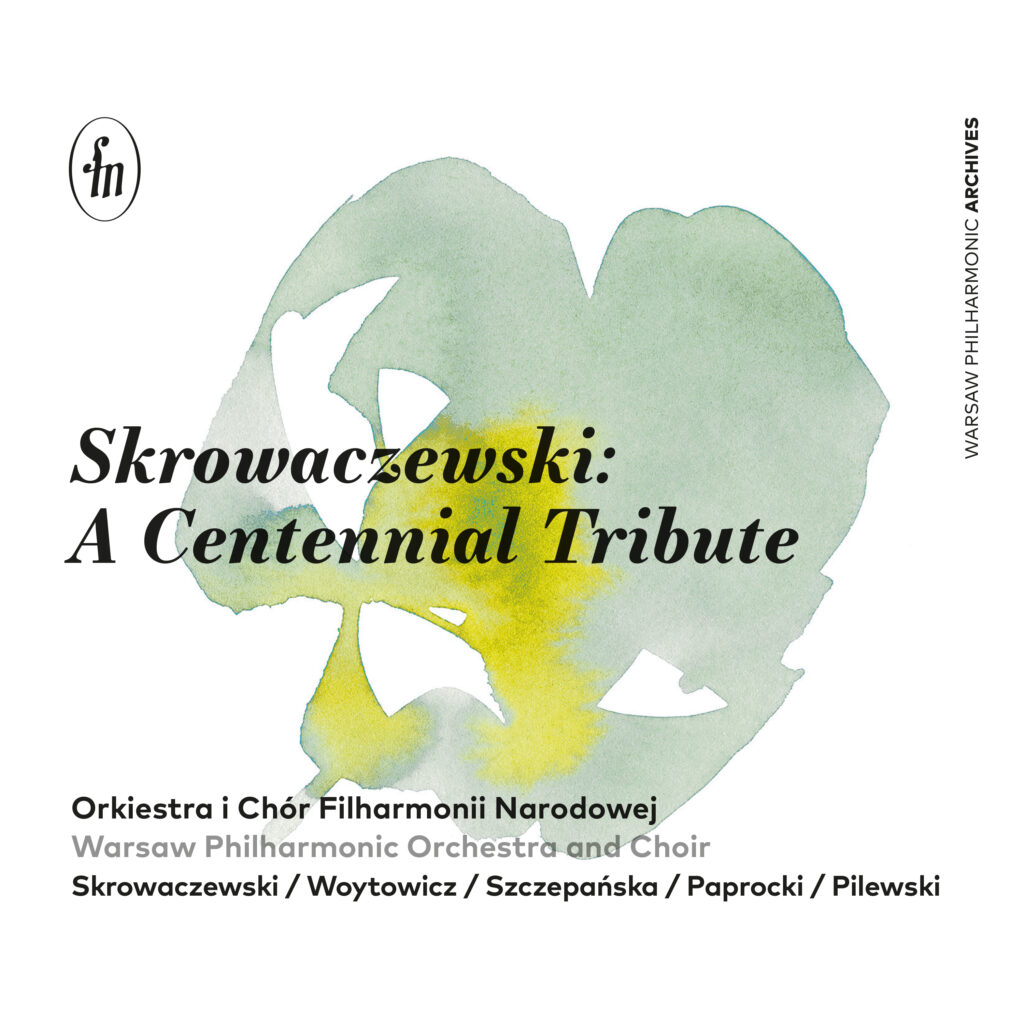 Skrowaczewski: A Centennial Tribute
PERFORMERS:
Warsaw Philharmonic Orchestra and Choir
Stanisław Skrowaczewski – conductor
Stefania Woytowicz – soprano
Krystyna Szczepańska – mezzo-soprano
Bogdan Paprocki – tenor
Witold Pilewski – bass
RELEASE DATE: 10/2023
CATALOGUE NO. ACD 266
GENRE: symphonic music
DESCRIPTION
Skrowaczewski: A Centennial Tribute is a new three-disc album released by the Warsaw Philharmonic to mark the centenary of the birth of the outstanding conductor and composer Stanisław Skrowaczewski. It contains archive recordings made at the Warsaw Philharmonic Concert Hall during two concerts given by the Warsaw Philharmonic Orchestra under Skrowaczewski's baton – on 11 February and 22 June 1956. This album inaugurates the new series Warsaw Philharmonic Archives.
This release includes the first performance of Stanisław Skrowaczewski's composition Prelude, Fugue and Postlude for orchestra, Arthur Honegger's Second Symphony for strings and trumpet (ad libitum) and Wolfgang Amadeus Mozart's Requiem in D minor, K. 626, with a galaxy of outstanding soloists: Stefania Woytowicz (soprano), Krystyna Szczepańska (mezzo-soprano), Bogdan Paprocki (tenor) and Witold Pilewski (bass). We can also hear Ludwig van Beethoven's Third Symphony in E flat major ('Eroica') and two works by Italian composers: Ennio Porrino's symphonic poem Sardegna and Goffredo Petrassi's Concerto per orchestra.
Thanks to these recordings, listeners will have the chance not only to sense the musical atmosphere of 1950s Warsaw, but also to familiarise themselves with Skrowaczewski 'captured' at an early stage in his artistic career, shortly after his great triumph in the Rome International Conducting Competition in 1956.
TRACKLIST
LISTEN
Może Ci się spodobać również: