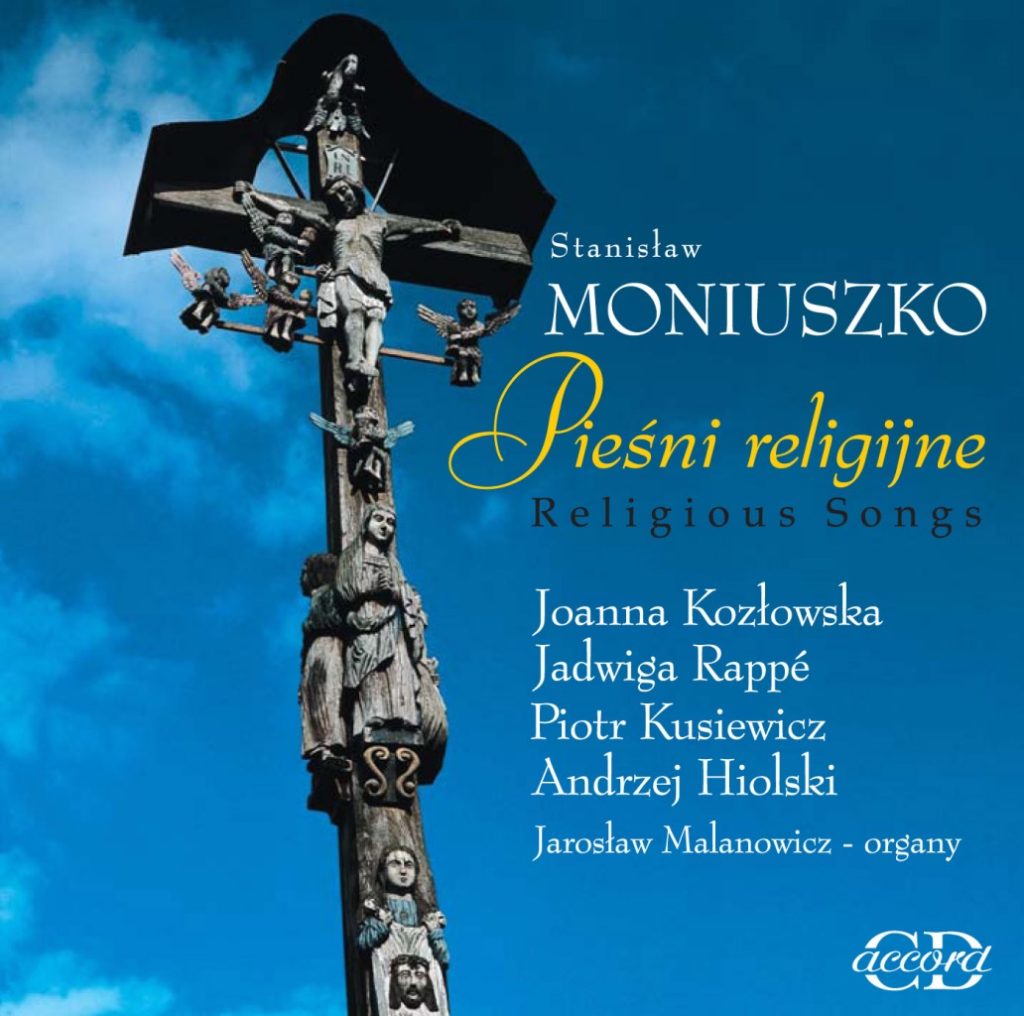 ARTISTS:
RELEASE DATE: 2001
CATALOGUE NO. ACD 097
GENRE: vocal recital
DESCRIPTION
Although seldom performed and little known to the public, religious songs are an important part of Stanisław Moniuszko's output. The father of Polish national opera made a real effort to stage his Halka. The instant success of the opera brought him the permanent post of conductor at the Grand Theatre. But previously, for about a dozen years, he had been a modest organist at St. John's church in Vilnius. From this period come his religious songs, composed to psalms and poems by Bohdan Zaleski and Władysław Syrokomla. They were mostly intended to be sung during masses and religious ceremonies. The form and character of their music had to be subjected to the vocal capabilities of non-professional performers. This is why their melodies are usually simple and the organ accompaniment – shifted to the background – is uncomplicated. Their artistic value lies in the sincerity of expression, unfeigned zeal and charming natural melodiousness. The recording for this album was made at the Franciscan Church in Warsaw in the early 1990's. The performers are prominent Polish singers: Joanna Kozłowska, Jadwiga Rappe, Piotr Kusiewicz and the late Andrzej Hiolski.
TRACKLIST
LISTEN