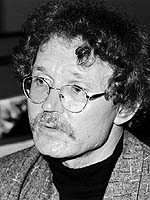 Jarosław Malanowicz was born in 1956 in Warsaw. He studied organ at the Warsaw Musical Academy with Prof. Joachim Grubich and Prof. Józef Serafin and graduated with first class honours in 1981.
Still as a student he took part and was a finalist in the International Liszt Competition. He won the musical competition in Toledo (the Organo Verdalonga prize). He received the special prize at the International Organ Competition in Rome organized by the St Cecilia Academy. In 1985 he won the first prize in the All-Polish Bach Competition in Bydgoszcz and Gdańsk.
The artist performs frequently in Poland and most European countries. He has made numerous recordings for Polish radio and television. For twenty years he has collaborated with the Sinfonia Varsovia, the National Polish Radio Symphonic Orchestra and the Concerto Avenna ensemble. He often accompanies Jadwiga Rappe in a chamber music repertoire.Since 1980 Jarosław Malanowicz has been teaching organ at the Elsner Musical School in Warsaw. In 1987 he was appointed assistant professor at the Chopin Musical Academy. Since 1991 he has been artistic consultant at the International Organ Festival in Litomerice (The Czech Republic). In the 2000/2001 season together with the directors of the National Philharmonic he engaged in the programme of the construction of a new organ for this institution.