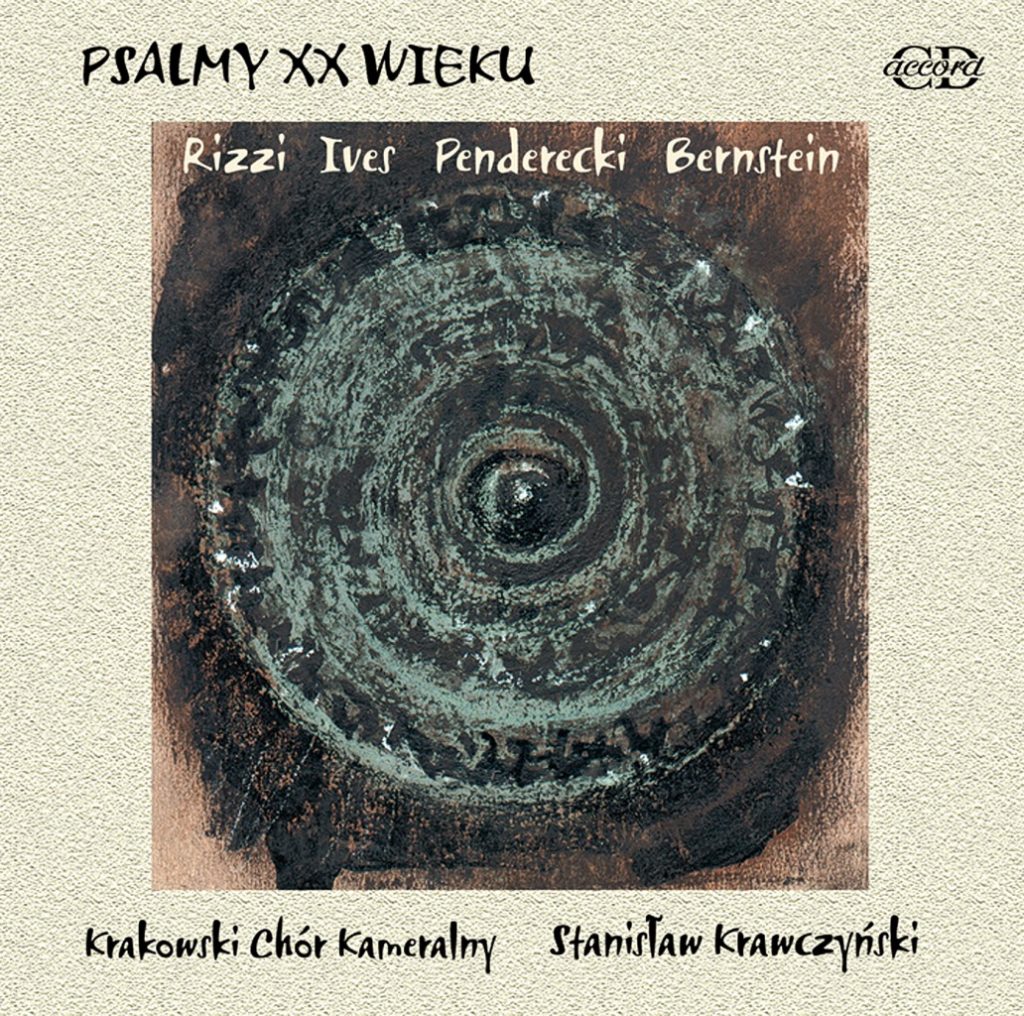 ARTISTS:
Krakowski Chór Kameralny
Stanisław Krawczyński – conductor

RELEASE DATE: 2002
CATALOGUE NO. ACD 112
GENRE: choral music/vocal ensemble
DESCRIPTION
The Book of Psalms is a very special chapter of the Old Testament – the only one intended for singing, also with the accompaniment of instruments. The texts of psalms can be found in various studies – from the medieval monophonic Gregorian chant to Renaissance polyphonic motets to 19th-century choral songs to 20th-century compositions. This album features 20th century psalms performed by the Cracow Chamber Choir under Stanisław Krawczyñski. You will hear: Rizzi's Miserere for four voices a cappella; Ives's Psalm 90 for a mixed choir, percussion, harp and organ; David's Psalms by Penderecki – a cycle of four pieces for a mixed choir, percussion, double bass, harp and two pianos.
TRACKLIST
LISTEN