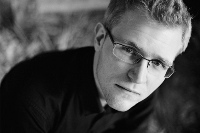 Wojciech Koprowski was born in Łódź, Poland, in a musical family. He took up piano lessons in the fourth year of his life, but two years later he chose the violin as his main instrument.
At present Koprowski studies with Konstanty Andrzej Kulka at the Fryderyk Chopin University of Music in Warsaw. Previously his teachers were Roman Lasocki, Tomasz Bartosiak, and Mirosław Ławrynowicz. In 1996-2008 he obtained a scholarship from the Spohr Akademie in Freiburg, where he studied with Wolfgang Marschner and Ariane Mathäus. He also took part in master classes in Poland and abroad taught by such eminent music tutors as Robert Szreder, Krzysztof Węgrzyn, Sherban Lupu, Andrés Cárdenes, Igor Frolov, Natalia Prishepenko, Gregor Sigl, Friedemann Weigle, and Eckart Runge.
Koprowski participated in numerous national (Łódź, Olsztyn, Gdańsk, Elbląg, Lublin, Poznań) and international competitions. He won the 2nd prize in the Louis Spohr Competition in Weimar, 2nd prize in the Karol Szymanowski Competition in Łódź, 2nd prize in the Baltic Competition in Gdańsk and 4th prize in the Louis Spohr Competition in Freiburg. In 2006 he reached the semi-finals of the International Henryk Wieniawski Violin Competition.
The artist has frequently performed at festivals promoting young talents, such as the Estrada Młodych (Stage of the Young), Masters of Polish Violin Music, Week of Talents. He has also been invited to prestigious European festivals, such as the Beethoven Festival (in Italy), or Spohr Festiwal (in Germany). He has given concerts in Polish philharmonic halls under the baton of such eminent conductors as Wojciech Rajski, Jerzy Kosek, Mirosław Błaszczyk, and Bogusław Dawidow. He has held performances in Germany, Italy, the Netherlands, Slovakia, Austria, Switzerland, Sweden and Canada.
Wojciech Koprowski plays the first violin in Meccorre String Quartet. With the other quartet members, he has taken up postgraduate studies of chamber music conducted by Artemis Quartett in Universität der Künste in Berlin and by Piotr Reichert and Włodzimierz Promiński (of Camerata Quartet) at the Fryderyk Chopin University of Music in Warsaw.
In 2009, Meccorre String Quartet received the 1st prize and two special prizes in the International Max Reger Chamber Music Competition in Sondershausen, Germany. The Quartet has performed at numerous festivals in Poland as well as abroad, e.g. the Lutosławski Forum, Festival Internazionale Quartetto d'Archi Reggio Emilia, Viva Musica, "Caper Lublinensis" Festival of the Meeting of Cultures, International Festival of Organ and Chamber Music in Radom, and the Łódź Philharmonic Travelling Festival "Colours of Poland".
Wojciech Koprowski has held scholarschips from the National Children's Fund (for many years), Jolanta and Aleksander Kwaśniewski Foundation, Lions Club Nike Warsaw, and the Ministry of Culture and National Heritage (from the programme "Young Poland").
The artist plays a contemporary instrument made by Marek Olma in 2007.