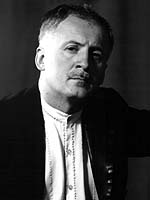 Having graduated with honours from the Medical Academy in Gdansk (piano with Prof. Jerzy Sulikowski), he improved his skills in 1982-83 with Paul Badura-Skoda and Jorg Demus. At present he gives concerts in Europe, both Americas, Russia and Japan. He plays chamber music with the best Polish violinists and vocalists (including Teresa Zylis-Gara, Stefania Toczyska, Konstanty Andrzej Kulka). He takes part in all major Polish festivals and tours with Polish orchestras as a soloist.
Waldemar Malicki conducts music seminars in Scandinavia, the Americas and Japan. He is the author of television programs on music in the style of Berstein and Glenn Gould, in which he analyses musical events, often with the help of improvisation. He is one of the few artists who give special improvised piano recitals in a humorous tone which imitate the style of 19th century virtuosos. He is also the founder and president of the Ignacy Paderewski Society.
Waldemar Malicki records for Polskie Nagrania, Polton and Dux (Poland), Pavane (Belgium), Accord, Adda (France), Koch Records Schwann, Wergo (Germany). In 1996 he won a Fryderyk award. In 1998, together with Piotr Plawner, he recorded an album of Szymanowski's music, which was named as the Album of the Year in the chamber music category by the music monthly Studio.