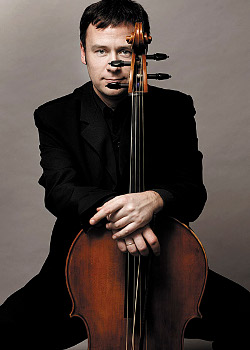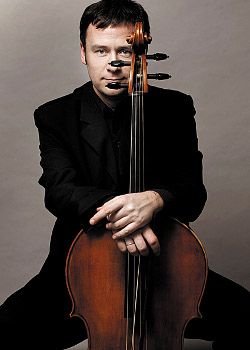 Jarosław Thiel graduated from Poznań's 'School of Talents', and studied cello at the Music Academies in Poznań and Łódź. Since 1997, he has concentrated mainly on historical performance practice. He participated in master classes organised by Dresdner Akademie für Alte Musik (Christine Kyprianides) and received an honours degree in postgraduate baroque cello studies with Phoebe Carrai and Markus Möllenbeck at the Universität der Künste in Berlin.
The artist has collaborated with Poland's major early music ensembles, and is now active mainly in Germany. Since 2000, he has been the principal cellist in Dresdner Barockorchester and a member of Nicholas McGegan's FestspielOrchester Göttingen. He also performs regularly as a soloist and chamber musician at numerous Polish and foreign festivals of early music, as well as with other leading German ensembles, including Akademie für Alte Musik Berlin and Lautten Compagney.
Jarosław Thiel teaches baroque cello at the Music Academy in Wrocław and the Summer Academy of Early Music in Lidzbark Warmiński. In 2006 he was invited to take up the post of artistic director with Wrocław Baroque Orchestra.